iPhone 6s rumored to undercut Galaxy S6 with 16GB storage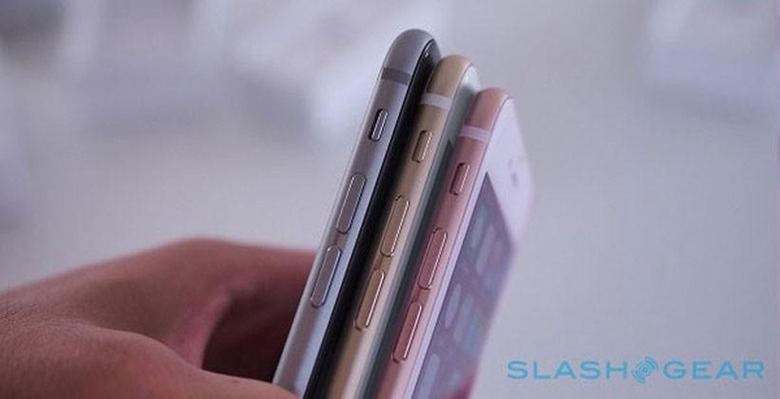 A piece of packaging from France suggests the iPhone 6s will be revealed with a 16GB internal storage size. To be entirely clear up front – Apple has not revealed this device yet, nor have they suggested they'll be doing anything specific to battle Samsung's smartphones on the market today. The fact is, though, that Samsung's Galaxy S6 does not have a 16GB internal storage size model, while the iPhone 6s may well come to market with just such a size.
This is not the first time the iPhone has been released with a 16GB internal storage size. In fact it's not even uncommon. Early leaks of the iPhone 6s, however, appeared over the past couple of weeks to include larger internal storage sizes but NOT the smaller. Now we're able to lay the rumor of the cutting out of a 16GB model to rest.
Image below VIA: @Stagueve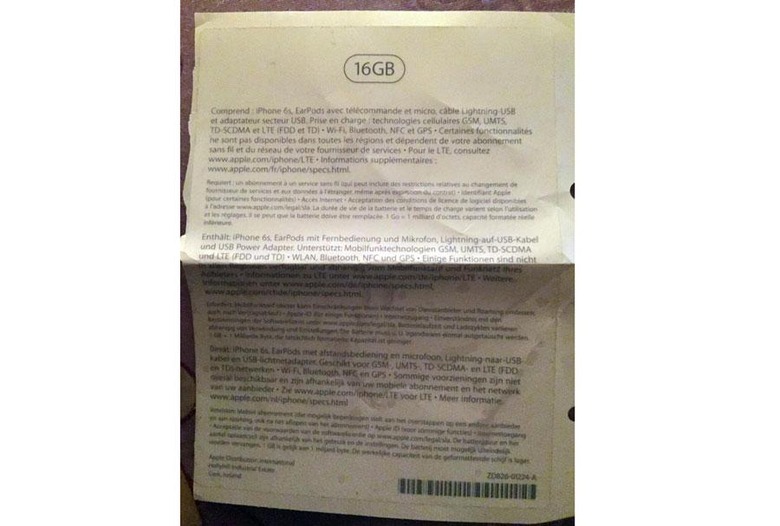 Rumor today is that this 16GB edition of the iPhone 6s may lower the pricing of the lowest tier of the smartphone. To undercut the Samsung Galaxy S6, this device would need to be cheaper than a "Regular Price" of $584.99.
If history is any indicator in this situation, Apple will do nothing of the sort. If anything, the iPhone 6 that's on the market right now will be pushed down to the next-lowest pricing tier and the iPhone 6s will take its place.
If that ends up being the case, the new iPhone 6s 16GB edition will cost you $649 off-contract. If the iPhone 6 is bumped down to the slot currently occupied by the iPhone 5s, it'll cost $549, while the iPhone 5s will be retired.
We'll go ahead and assume the iPhone 5c will continue to be offered until the iPhone 6c is revealed – likely later this year.
It's also been suggested that the next iPhone will cost $4,000 and come in rose gold.