iPhone 6 Plus Apps Will "Just Work"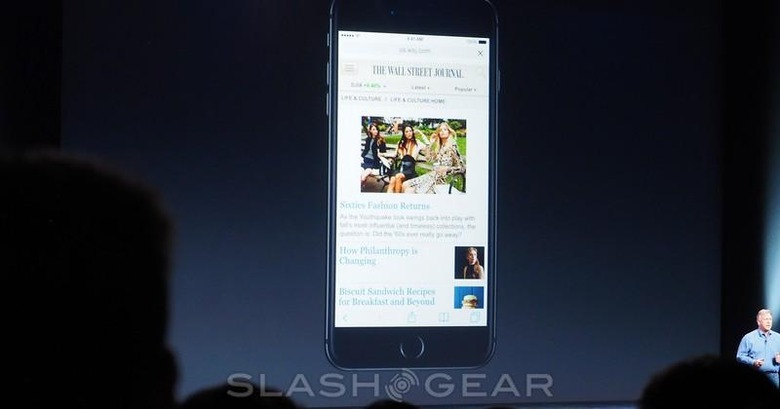 Apple kicked off its event today, getting right into the details with the unveiling of the iPhone 6 and its bigger sibling, the iPhone 6 Plus, confirming months of leaks and pairing them with some official images and details. Amidst the hardware talk comes information about the apps, with Apple's Schiller saying there are 1.3 million available, and they'll all work with the larger iPhone 6 model.
Apple has gotten straight to the important points, clearing up any concerns about the larger iPhone 6 — now officially known as the iPhone 6 Plus — by saying that apps not updated for the larger handset will "just work".
This is achieved using a "desktop-class scaler," says Schiller, with Apple showing off examples of apps at different sizes using the upscaling feature. Obviously, developers can design their apps for the bigger screen sizes, as well.
We'll be getting our hands on the larger model soon enough to see how the upscaled apps look, so stay tuned. Hit up the Apple tag portal for all the other latest news live from Apple's big event.