iPhone 6 and iPhone 6 Plus official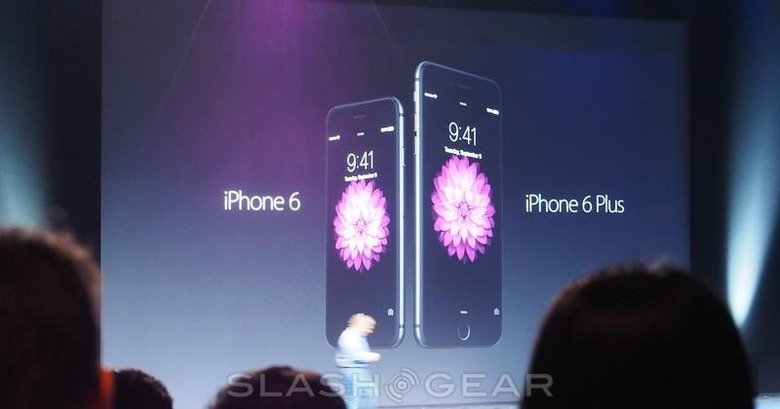 It's time – the iPhone 6 and its larger sibling, the iPhone 6 Plus, are official. This morning Tim Cook took the stage at Apple's special event to greet the audience with a thank you – "those words mean a great deal to us." Summoning the past with a mention of how they launched the iMac in the Flint Center – the same place we're sitting now – we get the sense that this event is important.
The iMac "signaled the rebirth of Apple" – much like we expect a new rebirth today.
Starting with the iPhone, Cook mentions that it remains the #1 smartphone in the world. The "top selling smartphone in the world" is the iPhone, he says.
"More importantly," Cook added, "iPhone is the most loved phone in the world."
Today we get to see the iPhone 6. With curved edges, two different sizes, and what's clearly a new wave of smartphone action. These devices will have power buttons on their right side, volume and toggle on the left. They're thin, they're sleek, and they're coming in several colors.
But not any display would do, suggested Apple's Phil Schiller, "these are a new generation Retina Displays, we call them Retina HD. They're by far the most advanced displays ever to go into a phone"
Stick around for more in our Apple hub all day long!