iPhone 6 NFC tipped plus high-speed WiFi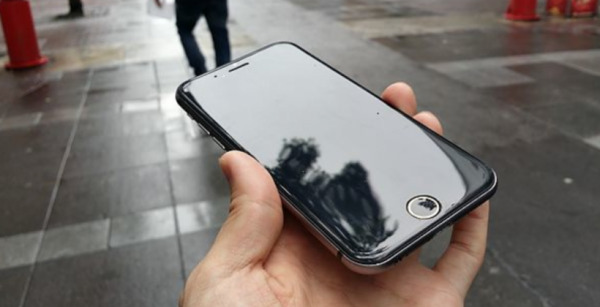 The iPhone 6 gets nearer and the leaks come faster, with new specifications – including the long-anticipated arrival of NFC – teased for Apple's future flagship thanks to some freshly exposed components. Leaked boards, said to come from inside the new iPhone, along with some tipster promises claim to settle the speculation on short-range wireless, which Apple has so-far eschewed in favor of iBeacon.
According to Nowhereelse's insider, not only is this board a PCB from the iPhone 6, but the handset will include NFC and WiFi 802.11ac support. Now, it's worth noting that the chips on the board itself don't actually confirm that, so we only have the leaker's word on that, though NFC isn't a new rumor for the device.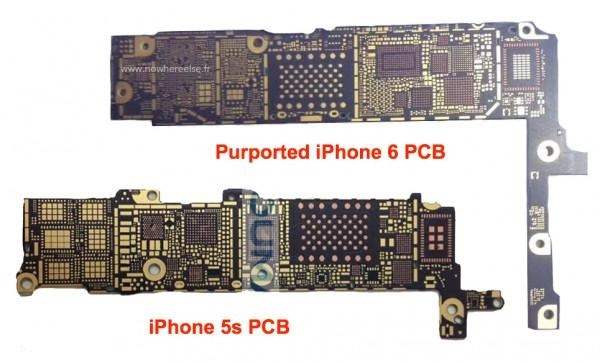 In fact, speculation about Near-Field Communication in the iPhone has been rampant for some years, though has resurfaced to a greater extent in recent months as the new device approaches. Apple is also tipped to be making a more concerted push toward mobile payment technologies, with a so-called "secure element" tipped to be inside the device to lock up payment details just as Touch ID secures fingerprint data.
However, the speculation had been that Apple would use iBeacon – its Bluetooth-based approach to understanding device proximity, already in use in some stores – rather than NFC.
Comparison of the screw holes in the leaked part, and a leaked chassis, seem to suggest they would fit together.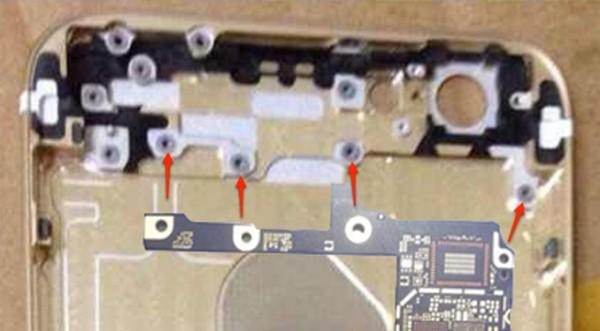 As for WiFi 802.11ac, the faster breed of wireless connectivity would be a first in an iPhone, and indeed none of Apple's current iOS devices – iPhone or iPad – yet support the standard. However, with iOS 8 boosting interoperability with OS X Yosemite – such as features like Continuity – the speed and range of 802.11ac could well improve that overall experience for those happily within the Apple ecosystem.
According to the latest speculation, Apple will announce the iPhone 6 officially this fall. A second event is expected to see the "iWatch" wearable then make its own debut.
VIA MacRumors
SOURCE Nowhereelese