Rumor: Apple has two Fall events scheduled for iPhone 6, iWatch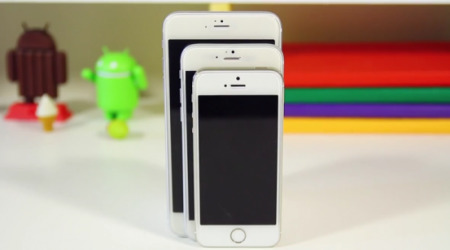 Another day, another iPhone rumor popping up. This time, folks "briefed on plans" say Apple has two fall announcements to discuss a bevy or things. From desktop to your wrist, Apple has a lot to talk about — so much so, they need two days to do so.
These "friends of the program" spoke to Mark Gurman of 9to5Mac, and had some alleged insight as to what Apple has planned for the Fall. As expected, we'll get the iPhone 6 and iOS 8 announcement in September, but Apple hasn't nailed down a date yet. Some manufacturing uncertainties — which we've discussed here and there — are said to be giving them fits.
That iPhone announcement is focussed on the incoming 4.7-inch model, too. The bigger 5.5-inch device that's been floated around? It may not make an appearance just yet. The "little" brother is further along in the manufacturing process, and sources say it's entering internal testing.
While September may be iOS and iPhone month, October might be just as big. It's then that Apple is said to be bringing the iWatch to the world. They're also expected to discuss OS X Yosemite at that time.
Whether or not it all comes to pass — time will tell. We're also hearing about a new 4K iMac and 12-inch MacBook, so it's anyone's guess just what we'll see — and when. We should also point out that the iPad is set for a revamp soon, so this Fall may be exciting —and expensive.
Source: 9to5Mac