There should be no doubt now that the iPhone 6 – or whatever it ends up being called – is in full production. Today's leaks include one of a very close-up and detailed nature in a hands-on video, while the other includes a display component on its own. While the first dummy we're seeing today is just that – not a final product – this display component may indeed be the real deal.
There's little we can interpret from this piece of equipment, of course, as it's just a square with a black border with a wire sticking out its top. The source of this image goes by the name Gu Gooey and while he does not appear to have any other in-factory photos to share, he does not appear to be a robot – so he's got that going for him, at least.
Generally leaks such as these are accompanied by little detail. Leaksters find a way to leak a set of images without identifying their source and are able to gain high notoriety without getting themselves or their source in trouble. Many accurate leaks have appeared over the past few years in this same manner.
Meanwhile we're having a peek at Pixnet where they also appear to have one of the dummy units for sale in South Korea and China. Above you'll also see a China-based news report on the device dummy. Below you'll see comparisons to the HTC One (M8) and the iPhone 5s.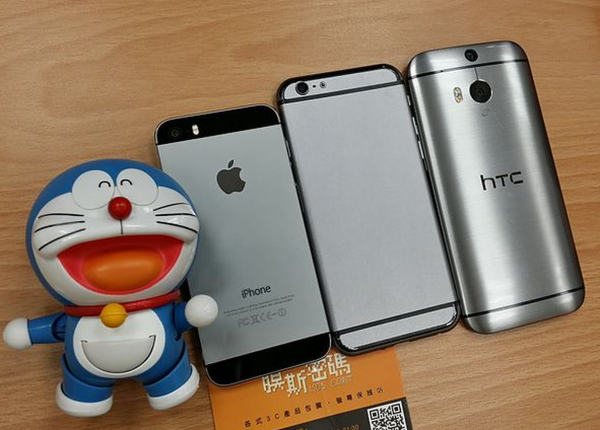 You'll also see the iPhone 6 dummy run under a faucet with water. This does not necessarily mean the next iPhone will be waterproof, only that the photographer did not mind getting his amalgamation of plastic and metal wet.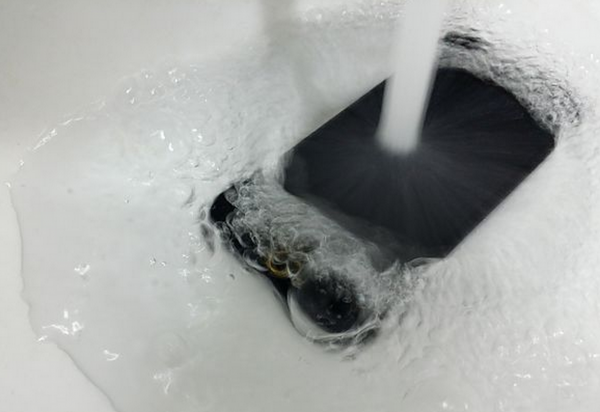 You'll also find the photographer holding this device up across the street from an Air Jordan NIKE outlet. Look familiar to you? This device has also been rumored to be called the iPhone Air.
VIA: 9to5Mac