iPhone 6 4.7-inch full production tipped to start in July with 5.5-inch in September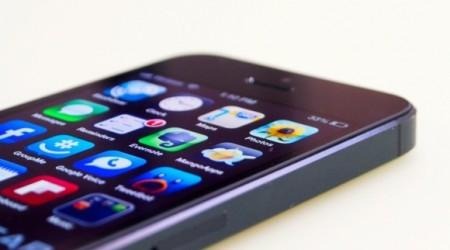 Some new iPhone 6 rumors are making the rounds today. According to theses new rumors, the mass production dates for the two iPhone 6 screen sizes will be later than the rumor earlier this month suggested. That previous rumor claimed that the 4.7-inch and 5.5-inch iPhone 6 would both begin mass production in May.
Those mass production dates have been pushed back by a couple months with the latest rumor. Mass production for the 4.7-inch iPhone 6 is tipped for July. Production for the larger 5.5-inch iPhone 6 version is tipped to start in September. The rumor suggests that both of the iPhone 6 variants will go on sale in Q4 2014.
The rumor from earlier this month suggested that the reason for the larger version of the iPhone 6 entering mass production later than the smaller iPhone 6 had to do with production issues with the in-cell display used on the device. Analyst Steve Milunovich from UBS has predicted in the past that only the 4.7-inch iPhone 6 would go on sale later this year with the larger version of the device having an unclear time frame, presumably because of the display production issues.
Apple's plans for a larger screen device were seemingly confirmed by documents that surfaced during its legal battle with Samsung. One Apple slide showed that customers want less expensive smartphones and devices with larger screens. Many would argue against less expensive devices, the iPhone 5C has sold poorly and is cheaper than the iPhone 5S that has been selling very well for Apple.
SOURCE: MacRumors