iPhone 6 4.7" and 5.5" display May production tipped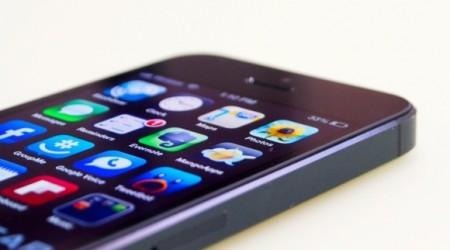 Two sizes of display for Apple's iPhone 6 are tipped to go into mass production from May, insiders in the company's supply chain claim, with first a 4.7-inch and then a 5.5-inch touchscreen on the cards for the next-gen handset. Chatter of an increase in screen size from the 4-inch panel used on the iPhone 5s has circulated some time, with Apple said to be weighing the competitive benefits of challenging larger Android devices against its preference for smaller phones that can be more readily used single-handed.
That decision seems to have been made, according to Reuters' sources, with Apple's manufacturing partners said to be readying their production lines for mid-Q2.
First off the machines will be the 4.7-inch display, it's suggested, with Apple supposedly tapping Japan Display, Sharp, and LG Display to do the hard work. The screen will use in-cell touch technology, it's said, just as in the iPhone 5, iPhone 5s, and iPhone 5c, which layers the touch components with the display panel for a reduction in overall thickness.
However, production of the 5.5-inch version is said to be staggered, with Apple and its suppliers supposedly encountering issues with that in-cell touch technology on the larger panels.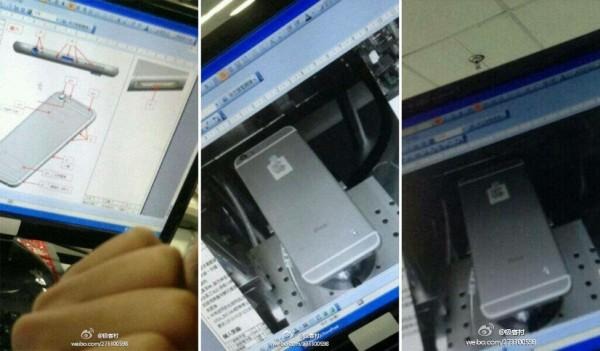 In fact, it could be "several months" before the bigger phone's screen starts mass production, potentially even forcing a switch back to film sensor touch if the in-cell hiccups can't be avoided. Japan Display is expected to be first out of the gate with panels, with Sharp and LG Display due to follow suit in around June.
There's no sign of Samsung in the mix, and nor is there any word on whether Apple will have a third flagship option using the 4-inch display, or relegate the screen size to the mid- and low-end.
Yesterday, leaks purportedly showing an iPhone 6 handset in a testing rig at Foxconn leaked, suggesting Apple was moving away from its sharp edges of the current-gen phone and shifting to a more curvaceous design. That could well be a move to make a larger device more comfortable to hold.
The supposed-prototype also indicated Apple was shifting its antennas to the rear of the device, and included what could be a sensor to track heart rate.
SOURCE Reuters