iPhone 5s Unlocked Hits UK Apple Store But Won't Ship For 7-10 Days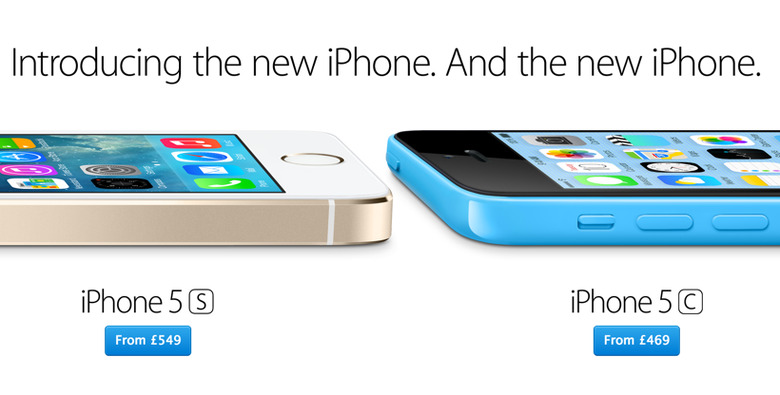 Apple's iPhone 5s and iPhone 5c have gone on sale in the UK through Apple's online store, though supplies of the flagship 5s are already showing signs of constraint. Each sold unlocked, rather than with a carrier agreement (and subsidy), the iPhone 5s will ship in 7-10 days, Apple suggests, whereas the iPhone 5c will take just 1-3 days.
The extended shipping estimate for the iPhone 5s fits with recent rumors suggesting Apple is facing supply shortages from the outset. The fingerprint-scanning smartphone is expected to be particularly rare in the newest gold finish, not least because the color is the easiest way to telegraph to others that owners have the very latest model.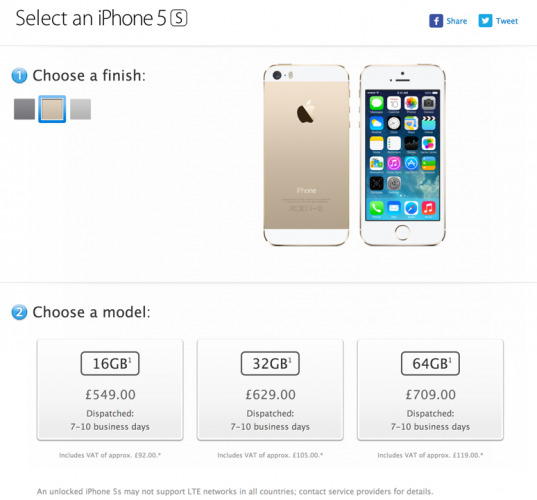 However, at time of writing all three finishes for the iPhone 5s – gold, silver, and gray mist – are showing the same 7-10 business day delivery estimate, with sales only having begun minutes before. Three capacity versions are offered, priced at £549 for the 16GB 5s, £629 for the 32GB, and finally £709 for the largest, 64GB phone.
As for the iPhone 5c, that's showing sooner availability for all five of the color options. It's also a cheaper handset (though lacks the biometrics, among other things), priced at £469 for the 16GB version and £549 for the 32GB model. Unlike with the 5s, there's no 64GB iPhone 5c.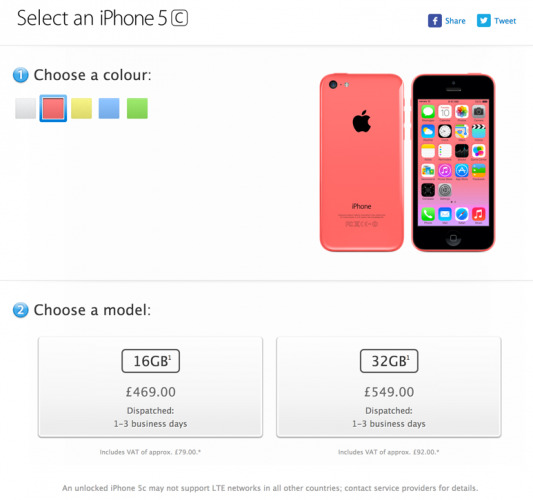 That greater availability may be down to less demand for the cheaper, plastic-bodied iPhone than Apple expected. According to UK carrier sources speaking to The Guardian, preorders of the iPhone 5c have been one tenth of those seen in previous Apple smartphone launches, with one operator insider describing the phone as "a big disappointment."
If you're still on the fence, check out our full iPhone 5s review and our iPhone 5c review.
[polldaddy poll=7409453]