iPhone 5S frame and "budget" iPhone shells reportedly leak again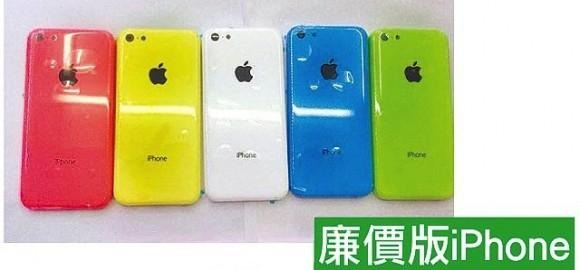 Apple's "budget" iPhone can't seem to stay hidden, if a new set of leaked images are to believed, with the much-rumored entry-level iOS smartphone cropping up in new shots along with what's said to be the iPhone 5S' mid-frame. The images, shared by AppleDaily, show the now-familiar five hues of plastic-shelled iPhone – red, yellow, white, blue, and green – as well as an iPhone 5S that looks, unsurprisingly, strikingly similar to the existing iPhone 5.
According to the Taiwanese site, the "budget" iPhone will be roughly 2-3mm bigger than the existing iPhone in all dimensions, though the handset will use the same 4-inch display. That, as we speculated recently, looks like to be a control measure on Apple's part, retiring the 3.5-inch screen size of the iPhone 4S which would, if the company's previous three-tier phone strategy was continued, have become the new free-on-agreement option.
As for the iPhone 5S, the leak shows what's said to be a bare mid-frame of the new flagship, also expected to debut later this year. Actually authenticating the component is tricky, given Apple isn't expected to make much in the way of aesthetic changes to the handset.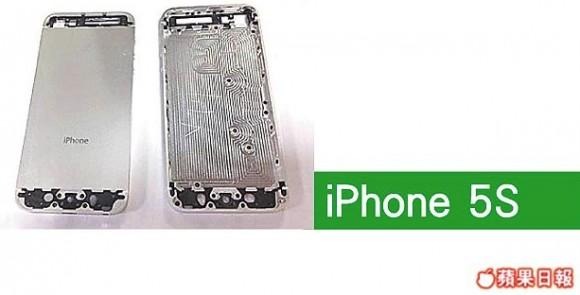 In fact, the only real hint of an external difference we've seen – the rumor of a dual-LED flash – is near-impossible to check, given the angle that the rumored mid-frame is shown at. The opening next to the gap for the camera could well be sized to accommodate a single LED, or it might be big enough for two, it's tricky to tell.
Exactly what will change internally has also been the subject of speculation. Some have indicated that Apple will keep the processor of the iPhone 5S the same, instead upgrading the graphics chip to a new quadcore that will presumably help keep iOS 7 running silky smooth.
VIA GSMArena