iPhone 5G Conceptual Design Adds a Bit of Color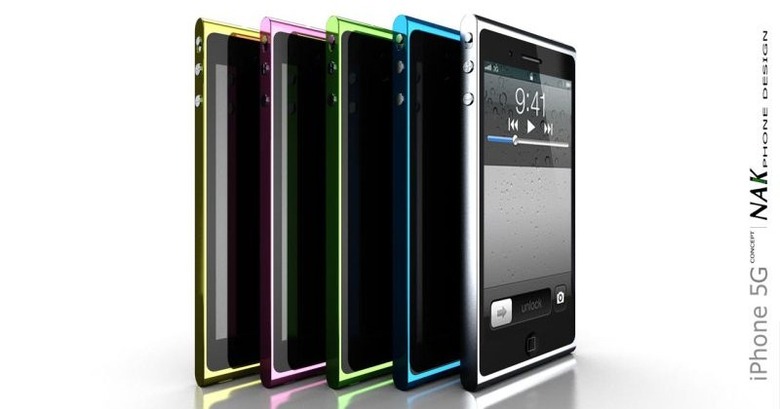 It's been a while since we saw anyone add any sort of color other than silver, black, and white, if you consider those colors, to an iPhone concept. Certainly there's nothing holding these designers back from doing such mockups, but given the designs of the iPhone in reality thus far, it just doesn't really add up. What we're seeing here today is a total departure from everything we know about the iPhone specifically, latching on instead to the lineage of the iPod, with it bringing on four fabulous new color chassis and a cool silver as well.
This isn't the first time the designer who created these devices has appeared here on SlashGear. The last time Antoine Brieux showed up, it was a double HTC festival with lots of clean edges. Brieux is also responsible for another iPhone 5 concept design that you can see in the gallery below, this one having a very similar shape to the devices we're seeing today, only with a black border to keep with the reality that the iPhone 5 will very likely be devoid of color like its predecessors.
Another design that this newest set of iPhone 5Gs look like is the Nokia N9, a fabulous device running MeeGo and coming in several bright fabulous matte colors. The designs your seeing here courtesy of Brieux are certainly no flat situation. All your normal buttons are in place: volume up and down, screen lock, power, and you've got a headphone jack at the top, a camera with a single LED flash on the back, and your regular iPod dock at the bottom with two speaker grilles. Black matte back on this iPhone 5G and your regular everyday Gorilla Glass front. Same size home button as well.
This look like something you'd buy, Apple fans? How about if they called it the iPod Phone?
[via Concept Phones]