Back in March, we covered an HTC Tube concept design, which is meant to integrate all of your devices using a removable cartridge that can transfer between the phone and tablet. Now Antoine Brieux, the designer, has added a keyboard which plugs into the tablet and creates a notebook, possibly inspired by the ASUS Eee Pad Transformer?
Brieux considers this the completion of his HTC Tube concept, that now integrates phone, tablet, and laptop into one harmonious cartridge-powered ecosystem. But he also adds one more accessory he calls the NAK Stick Phone that slides into the tablet for an integrated basic phone that will let you take and make calls using the tablet. It looks like it can be used separately as well to completely replace the need for a smartphone. This would be good for someone who intends to carry around their tablet most of the time and only need a small device for making basic calls.
This is certainly an interesting concept with sleek aesthetic execution. It will be neat to see if any of the major manufacturers start picking up on this type of integration. It could be very advantageous for manufacturers to be able to promote their smartphones, tablets, and laptops as one cohesive family or package rather than solely separate product segments.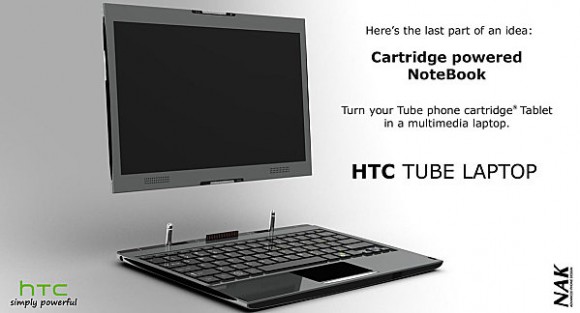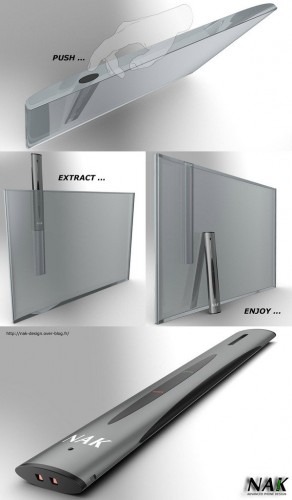 [via NAK Studio]