HTC Tube Tablet And Smartphone Concept Design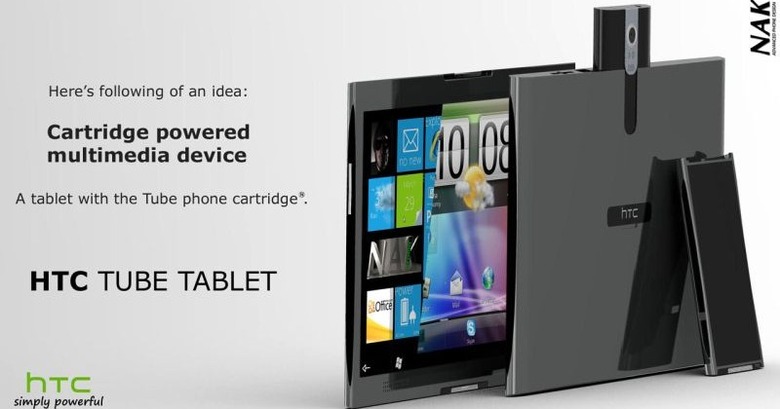 As mobile devices such as tablets and smartphones become ever more an integral part of our daily lives, the ecosystem in which all devices work in harmony is very important. A recent concept design by Antoine Brieux, called the HTC Tube Tablet combines smartphone and tablet via a Tube cartridge system that not only syncs the two devices but also allows for easy upgrades.
The HTC Tube Tablet design measures 10mm in thickness and runs on either Android or Windows Phone OS relying on HTC Sense as the interface. It features a 10.4-inch Super Amoled display that is multi-touch capable and supports full HD along with a Qualcomm Adreno GPU and 128GB memory.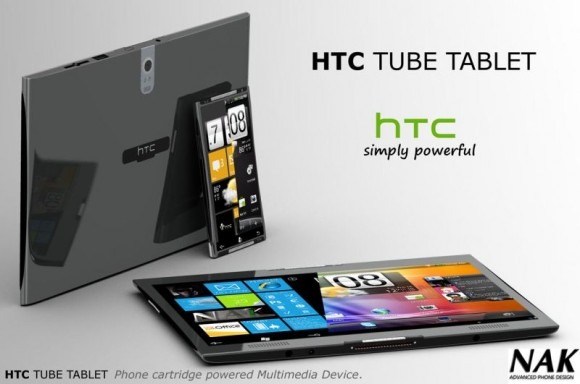 However, the design centers on the concept of a Tube cartridge that allows users to upgrade features by swapping out the cartridge. And it appears the cartridge can be swapped between the tablet and the smartphone such that you could transfer data and processing power between the two devices. The cartridges themselves differ on processor speeds, OS, Internal memory, and camera resolution.
[via Concept Phones]