iPhone 5C Priced To Replace The 4S At $99
After countless reports, rumors, and waiting Apple has finally confirmed what we all knew was coming this afternoon. That being the impressive new budget-friendly iPhone 5C. It's official, and we have all the details right here. So since you won't get the usual aluminum frame and standard design, how will it be priced? Aggressively. Check it out below.
In an unprecedented move that will shake up the mobile and Android ecosystem, Apple just announced their 4-inch Retina display packing dual-core iPhone 5C will only cost $99 on contract. What? Yes, $99 for a brand new iPhone in tons of color choices. That Moto X better get discounted real fast folks.
As I'm sure you all already know, here's a quick rundown on what that $99 will get you. The iPhone 5C will be $99 for the 16GB model, and $199 for 32GB of storage, and that is on-contract. Which of course will support full 4G LTE (most LTE bands of any smartphone) for a wide array of carriers virtually around the globe.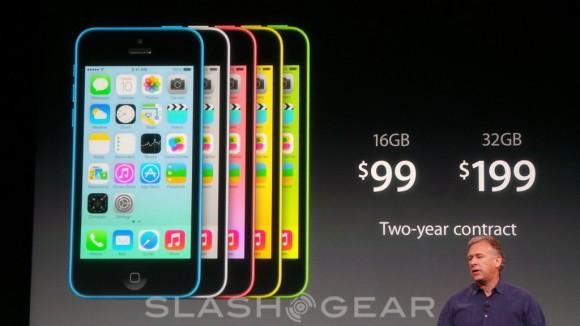 With a 4-inch Retina display, an Apple-designed A6 processor, the same iSight 8 megapixel camera with a 5 element lens and more. You'll enjoy that high-performance we've come to expect from an iPhone, only in a colorful and wallet friendly package. They state it has a "high capacity" battery, but didn't get exact details. Expect iOS 7 to help out with all-day battery life, though, so that's not too big of a concern. Oh, and the new iPhone 5S is the first 64-bit smartphone. Whoa. More details coming up quick.
iPhone 5C in a brilliant blue color. Who's getting one for $99?