iPhone 5C 8GB smartphone lands on European Apple Store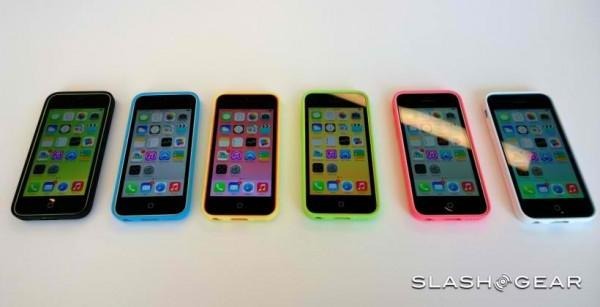 Yesterday we talked a bit about the rumor that was going around claiming that a new version of the iPhone 5C would be coming. Apple hasn't been selling many iPhone 5C models as many see the device as having a price that doesn't set it apart enough from the iPhone 5S. Apple hoped that the iPhone 5C would appeal to budget shoppers.
The iPhone 5S has been selling very well while iPhone 5C models languish on store shelves. In an effort to help spur iPhone 5C sales, the rumor surfaced yesterday that a version of the 5C with less storage would be coming. That rumor has now been confirmed.
An iPhone 5C with 8GB of storage inside has landed on European Apple Stores. Presumably, the new 8GB version will be rolling out to the US and other countries soon. In Europe, the 8GB phone takes its place alongside the 16GB and 32GB iPhone 5C models.
Currently the European Apple Store lists the new 8GB model as shipping within 24 hours. That 8GB iPhone 5C has a price of £429 unlocked. The 16GB version sells for £469 making the 8GB iPhone 5C £40 cheaper. The 32GB iPhone 5C sells for £549. Other than less storage inside, the 8GB iPhone 5C has the same hardware as the other models.
SOURCE: 9to5Mac