iPhone 5 rumors trigger highest Apple stock price ever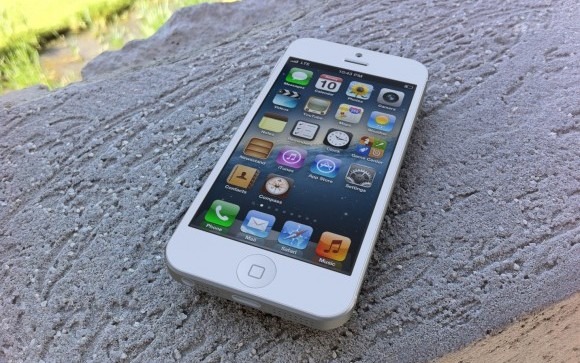 It appears that more than just the tip-addicted iOS fans out there are getting their fair share of iPhone 5 madness as Apple stock this week hits an all-time high. This is a big change compared to the week surrounding Apple's recent quarterly earnings call where their slightly less-than-projected device sales numbers had investors "disappointed." Now that we're edging ever closer to what several independent sources have tipped as the announcement date for the new iPhone, investors are prepping for the biggest launch the company has ever seen with ever-increasing prices on Apple's public offering.
One of the most indicative factors here is the move by Jefferies & Co. in raising their price target for the stock from $800 to $900 USD, while Apple's valuation hits $600 billion in all. With Apple's notoriously secret ways denying the public a perfect vision for the next-generation handheld smart device, the iPhone 5's new cycle dominance is somewhat of a phenomenon. It's no new hat though to Apple.
The Jeffries analyst responsible for the price upgrade earlier today, Peter Misek, described the product launch coming up quick as "the biggest handset launch in history." With the supposed actual product launch landing before the end of September and each and every single rumor, tip, and supposed leak post here on SlashGear getting massive attention from readers, we can't say we disagree. No matter what Apple reveals in the next-generation iPhone, it's bound to make waves.

Apple analyst Gene Munster contributed to the fervor earlier this week with a projection that should Apple release a new iPhone 10 days before the end of September, they'd see sales to the tune of 26 million to 28 million devices sold by the end of the month. At the moment, Apple sits at the current numbers that are sure to make those who are currently holding stock in the company rather joyous:
• Profit margin: 26.97 percent
• Operating margin: 35.62 percent
• Return on equity: 44.32 percent
• Quarterly revenue growth (year-to-year): 22.6 percent
• Gross profit: $43.82 billion
Check the timeline below to see more information on the iPhone 5 – or whatever Apple ends up calling it – and also check out our portals for the iPad and the Apple TV to see what other rumors on Apple devices have been cropping up. With massive cults of rumor spreaders like Apple has now, it's no wonder they need such heavy defenses, and no wonder why there's such great anticipation for final product launches, too!
[via CNET]