iPhone 5 Lightning confusion prompts accessory stampede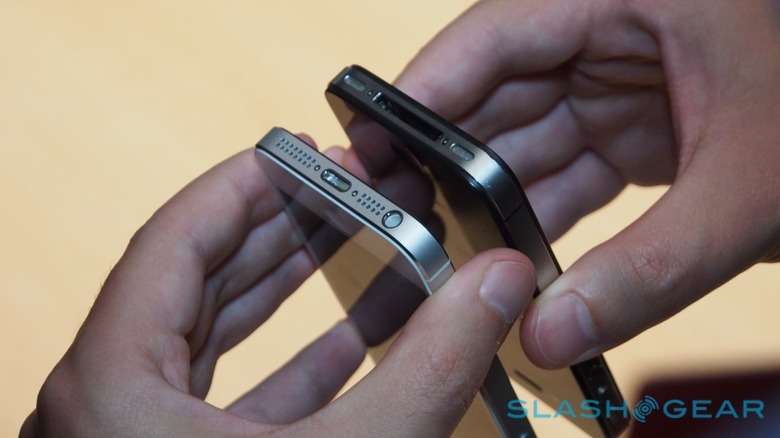 iPhone 5 demand may be high, but confusion over what accessories will work with the phone and which adapters are included or even available is even higher. Some pre-order customers have been left scratching their heads over using the Lightning connector with existing accessories, after an initial promise on Apple's webstore that a Lighting to 30-pin Dock Connector dongle was included with the iPhone 5 was subsequently removed.The Next Web spotted the inclusion, not mentioned in the "What's in the box?" section for the iPhone 5, but in the Lightning to 30-pin Adapter listing itself. "Your iPhone includes a Lightning to 30-pin Adapter for connecting 30-pin accessories to devices featuring the Lightning connector" Apple's listing initially read. "Purchase this additional adapter to have a second adapter for your home or office."

However, attempts to clarify the inclusion with members of Apple's online store team revealed that a bundled adapter wasn't, in fact, part of the set of accessories the company will be including. Instead, iPhone 5 buyers will get a USB to Lightning cable.
"I'm sorry that you're seeing this message" the online representative told one customer, "that is an error and is being investigated at the moment. The information I have from my manager is that that is not the case." The text accompanying the adapter was subsequently changed.
Meanwhile, even if Apple wanted to include the dongle in the box, it might not have the stock to actually do it. The listing for the adapter says it will ship in October, as does the version with a short, 0.2m cable in-between the two connections, later than the iPhone 5 itself.
iPhone 5 hands-on:
Demand for the USB to Lightning cable has also seemingly skyrocketed, with the cord – which had been shipping out immediately when it was first added to the Apple Store shortly after Wednesday's event finished – now citing a 2-3 week delay in shipping. As well as being used to connect the iPhone 5 to a computer or USB charger, the same cable works with the 7th-gen iPod nano and 5th-gen iPod touch.
[polldaddy poll=6531422]