iPhone 5 launch safe despite Qualcomm 28nm delays claims analyst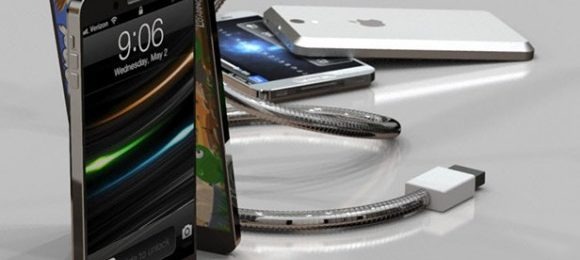 Apple's next-gen iPhone launch plans won't be waylaid by Qualcomm's 28nm chip shortages, analysts believe, with the iPhone 5 still on track for a predicted October debut. "The bottom line is that we remain comfortable with an October iPhone 5 launch despite the reported 28nm chip shortage at Qualcomm" Apple-obsessed Piper Jaffray analyst Gene Munster wrote in an investor note today, Apple Insider reports, with suggestions that the Cupertino company could rely on its "favored inventory status" to ensure sufficient supply.
Although Qualcomm hasn't been confirmed as a parts supplier for Apple's next smartphone – and in fact only post-launch teardowns ever really confirm which companies have got their hardware into the coveted devices – the firm is believed most likely to be providing the baseband chip. The current iPhone 4S uses a dual-mode GSM/CDMA baseband sourced from Qualcomm.
As for aesthetics and other specifications, Munster echoes previous suggestions that Apple may be returning in some way to its original iPhone design, ditching the accident-prone glass back of the current-gen model. The new handset may "more closely resemble the metal rear panel of the current iPad" he wrote, and predicted (somewhat obviously) that "4G LTE, upgraded processor and memory, and a higher megapixel camera" would also be onboard.
Much speculation of late has centered on how large the new iPhone's touchscreen might be, and Munster suggests there's a 50-percent chance that the iPhone 5 will have a display larger than 4-inches.
Even if Apple is impacted by Qualcomm's problems – which the chip company has said will affect Snapdragon S4 production – Munster doesn't believe scarcity will be a problem beyond the short-term. "We believe it would be unlikely that a consumer would choose to buy another phone if they are unable to get an iPhone 5 due to short term supply constraints given past launches with limited supply," he wrote.
[Image credit: [Fuse]chicken]