iPhone 5 hits UK and Japan to huge queues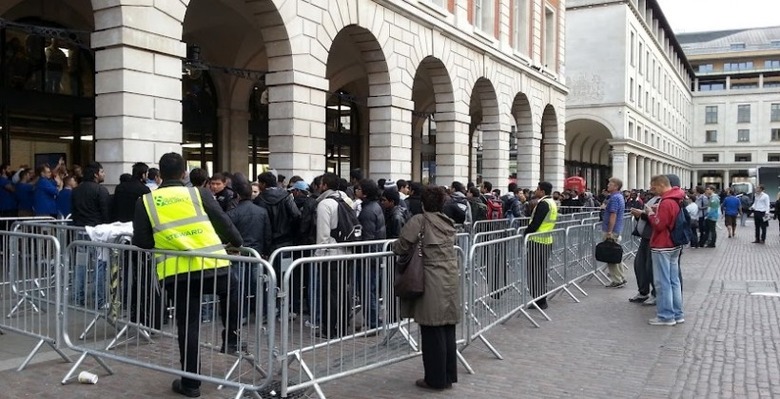 It's Friday, September 21, and that must mean it's iPhone 5 day. Apple's new smartphone has already gone on sale in stores in the UK and Japan, meeting with block-wrapping queues as the eager iOS-faithful waited their turn to pick up a new handset. Cue the whooping.
In London, the queue outside of Apple's Covent Garden store had been split into two to make it more manageable, with security guards and fencing to corral shoppers through to a cheering phalanx of Apple Store staff. Those waiting were allowed through in small groups, each punctuated by applause, to spend £529 or upward on an unlocked iPhone 5.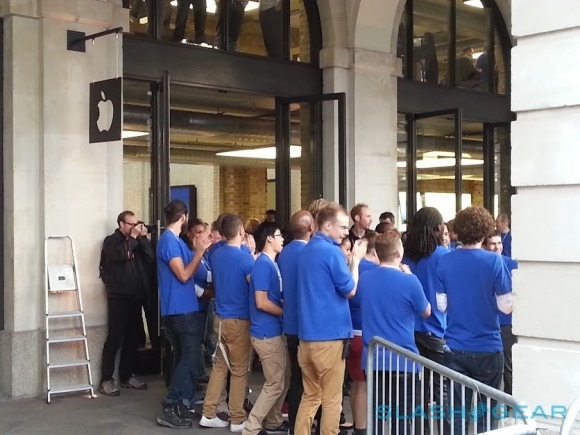 In Japan, in-store demand was potentially higher still, as the online Apple Store was not accepting preorders (unlike in the US, UK, and other locations). More than 400 people waited outside the Nagoya Apple Store, even at noon when sales had been underway for four hours, though a reservations system kept the queue moving relatively smoothly.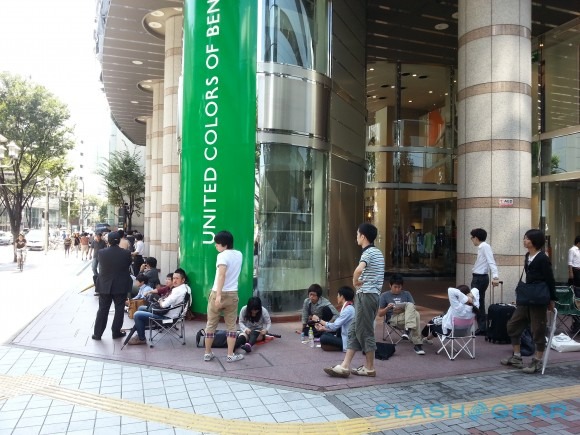 Apple has already announced that it took more than 2m iPhone 5 preorders in the first 24 hours of sales, and demand at retail looks set to continue that trend. Sales across the US begin at 8am local time, with Apple Stores there also seeing lines of shoppers building over the past few days.
If you're still on the fence about the iPhone 5, check out the full SlashGear review to get you up to speed.