iPhone 5 hits South Korea Dec 5th at start of 50 country expansion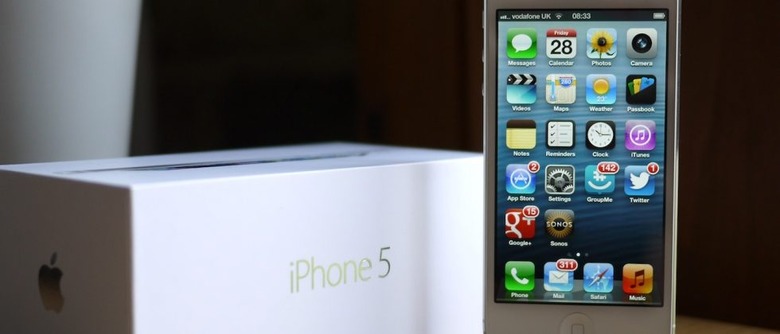 Apple has announced the next gush of iPhone 5 availability, with the iOS smartphone due to hit South Korea on Friday, December 5, followed by a further 50 countries before the end of the year. From the following Friday, December 14, the iPhone 5 will go on sale in Israel, China, Russia, and 31 other locations, with the remainder on December 21.
The new list of countries joins the current 47 worldwide where the iPhone 5 is sold. This newest handset saw Apple's broadest simultaneous launch for a smartphone to-date, though supply constraints punctuated the release and are still yet to clear in many locations.
In the US, the iPhone 5 is currently listed as shipping in a week's time for online orders, though carrier availability varies.
Following South Korea, the first new batch of countries to get the iPhone 5 on December 14 will include Albania, Antigua and Barbuda, Armenia, Bahamas, Bahrain, Bolivia, Brazil, Chile, China, Costa Rica, Cyprus, Ecuador, Grenada, Indonesia, Israel, Jamaica, Jordan, Kuwait, Macedonia, Malaysia, Moldova, Montenegro, Panama, Paraguay, Philippines, Qatar, Russia, Saudi Arabia, South Africa, Taiwan, Turkey, United Arab Emirates, and Venezuela.
That will be followed, on Friday, December 21, by Barbados, Botswana, Cameroon, Central African Republic, Egypt, Guinea, Ivory Coast, Kenya, Madagascar, Mali, Mauritius, Morocco, Niger, Senegal, St. Kitts, St. Lucia, St.Vincent & the Grenadines, Tunisia, Uganda, and Vietnam.
More on the iPhone 5 in our full review.