iPhone 5 display glass spotted in the wild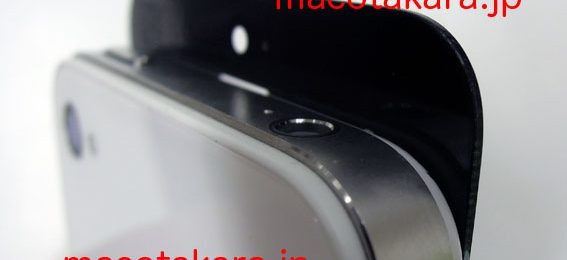 Right on top of a leak which showed us essential bits of the innards of the iPhone 5 today, we've been treated to a glimpse of the front glass panel of the device as well. This leak comes all the way from Japanese blog Macotakara who've taken the time to film a video of what appears to be an Apple-made panel being compared to the current iPhone 4S glass panel with enough room for the current 3.5-inch display. This new glass panel is black and appears currently to be prepared with a border with enough room for a 10.33-cm diagonal, that being aproximately 4.1-inches if it does end up coming to fruition.
This display size would have Apple's flagship smartphone bumping well past their current ideal one-handed display size with a completely different aspect ration taking the place of the iPhone's current 3:2. This would be the third aspect ratio for Apple mobile products, with the iPad sitting at 4:3. If a third aspect ratio does end up coming into play here with the iPhone 5, Apple app developers will have to make major adjustments to each of their apps in order to fill the screen – needless to say.
This new screen size goes against what we know about Apple and their strategy with the iPod touch, iPhone, and iPad thus far, that being a single size – or just two – to keep their entire iTunes app store consistant. This way of doing business with their devices also works with accessories, with 3rd party groups working solely with Apple's devices because of their ease in creating products and applications for unified screen sizes.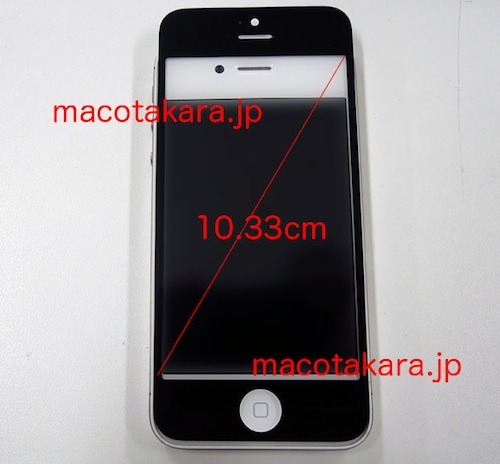 Stay tuned as we continue to fall down the iPhone 5 rabbit hole until later this year when the real thing shows its face!
[via Mac Rumors]