iPhone 5 Called "Biggest Upgrade In Consumer Electronics History"

If you were looking to get pumped up about how gigantic the launch of the upcoming iPhone 5 device was going to be and you've got stock in Apple, you'll be glad to hear what Topeka Capital analyst Brian White has to say this week. With what's easily the highest target for APPL stock in the analyst universe, White has gone what Forbes calls "uber-bull" with $1,111 USD for what he says will likely be the "biggest upgrade in consumer electronics history." The iPhone 5 is likely to be announced on the 12th of September (this Wednesday) and White has just about split his computer open typing furiously about how amazingly gigantic Apple's launch of the smartphone will be.
White has made it clear that with the following set of factoids in place, the new iPhone will be more than just a giant launch, it'll be a monumental launch. With this beast of an electronics event on Wednesday, Apple, he notes, might announce not just a blockbuster iPhone, but a set of other devices as well. Last year when the iPhone 4S was announced, he notes, it was a big event – here it'll be one whole heck of a lot bigger. White's notes go as follows:
• The iPhone 4S sold 1 million pre-orders in the first 24 hours – with the iPhone 5, White expects Apple to run through 1.3 to 1.5 million pre-orders in that same 24 hour period.
• With the iPhone 4S, 4 million units sold in the first three days of it being on sale. With the iPhone 5, White expects this number to move up between 5 and 5.5 million units.
• In the September quarter, White expects Apple to sell between 10 and 12 million iPhone 5 devices.
White also mentions several features that we've more or less seen come through in tips or in "leaked" photos here and there. First and perhaps most important is the price: White expects the price to stay the same as the current iPhone 4S. White also expects a great showcase for iOS 6, a faster processor under the hood of the iPhone 5, and a "modern unibody casing" of one kind or another. This new device, says White, will have a 4-inch display and will be about 15% thinner than the iPhone 4S, and it'll be appearing with 4G LTE data speed.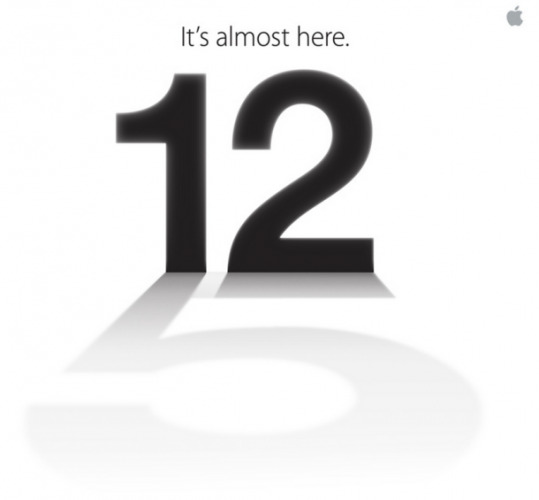 There's also a possibility, again, of there being more than one device revealed at the event this Wednesday. White mentions that new iPods and iMacs might be on display and that the rumored iPad mini, if it does indeed see the light of day, will much more likely be appearing later this year. It's also noted by White that a China Mobile distribution deal as well as a possible Apple television may be in the works – eventually.
Check our iPhone 5 tag portal now to see the history of all things leaked and tipped, and check the Apple portal for more news from the whole universe than you can handle! Take a peek also at our timeline of iPhone 5 news bits below to get some of the more important bumps from the past couple of weeks. We'll be liveblogging the whole iPhone 5 event, too, don't miss it!