iPhone 4S pre-order stock sold out in 10 minutes in Hong Kong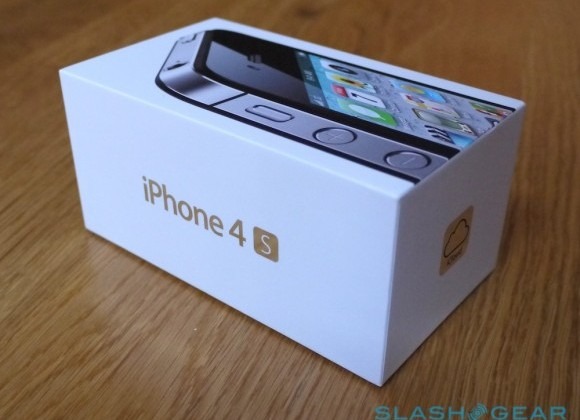 It appears that no matter what you may think of the iPhone 4S and its perceived half-step between 4 and 5, it's selling like there's no tomorrow around the world – the latest case of this iPhone fever takes place in Hong Kong, China, where analyst Brian White notes stock sold out in 10 minutes. This device is set to be placed on shelves in Apple stores in Hong Kong starting on November 11th with
simultaneously. No word yet on if stock will be dipped into now that pre-orders are dry.
Although it's important to note that no official word has come down from Apple in China of the pre-order stock being depleted entirely,
does have Ticonderoga Securities's Brian White noting that his "checks" have indicated the sell out at, once again, 10 minutes flat. Of course White also has some words to say about stock prices surrounding AAPL shares as well: "We believe this rapid sell out ... will rest concerns surrounding the uptake of the iPhone 4S in the Greater China region that were driven by the limited language capability of Siri, which did not launch in Mandarin or Cantonese."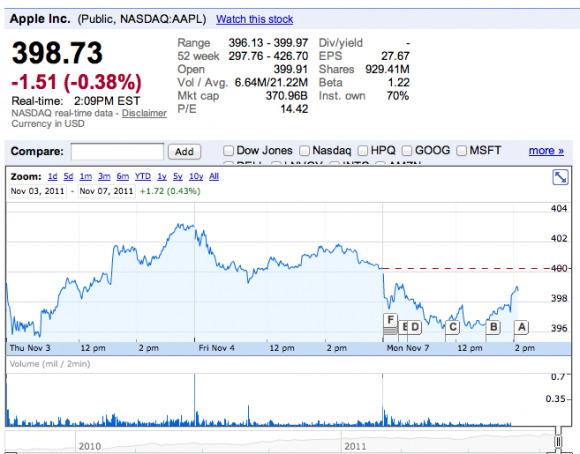 Of course Apple shares this morning are up, as evidenced by the image here taken from Google Finance, but are still mightily down compared to yesterday's high between 402 and 404. The day is young, of course, and stock has risen further into the day, so we'll see how this news hits the markets throughout the afternoon. For more on the iPhone 4S, check out
 plus
, the new software the smartphone runs.
[
Barron's]