iPhone 4 class-action filed: alleges Apple and AT&T negligent and deceptive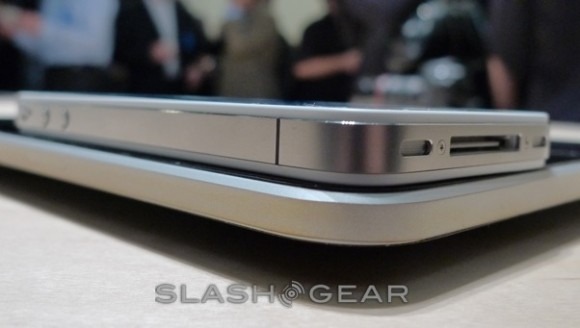 Apple has been stuck with their first class-action suit over the iPhone 4, with two individuals citing the company – along with AT&T – as guilty of general negligence, in breach of implied warranty for merchantability and fitness for purpose, and of negligent misrepresentation and fraud by concealment (among other things).  Filed in the Maryland district court yesterday, the suit basically alleges that Apple and AT&T knowingly sold a smartphone that "drops calls and data service when used in a manner consistent with normal wireless phone use" and which they are "unable to return ... without incurring a substantial restocking fee."
Interestingly, this particular suit isn't the same that we reported as being considered earlier in the week.  That case, being investigated by Kershaw, Cutter & Ratinoff Legal, is still in the preparatory stages, though the firm's latest statement does suggest that it's likely to sprout a class-action of its own.
Meanwhile the leaked AppleCare memo instructing Apple Store employees to downplay the iPhone 4 reception issue and not treat it as a warranty case is also cited.  The full claims are below:
General Negligence (APPLE and AT&T)

Defect in Design, Manufacture, and Assembly (APPLE)

Breach of Express Warranty (APPLE)

Breach of Implied Warranty for Merchantability (APPLE and AT&T)

Breach of Implied Warranty of Fitness for a Particular Purpose (APPLE and AT&T)

Deceptive Trade Practices (APPLE and AT&T)

Intentional Misrepresentation (APPLE and AT&T)

Negligent Misrepresentation (APPLE and AT&T), Fraud by Concealment (APPLE and AT&T)
[via BGR]