iPhone 4 reception issues could prompt class-action suit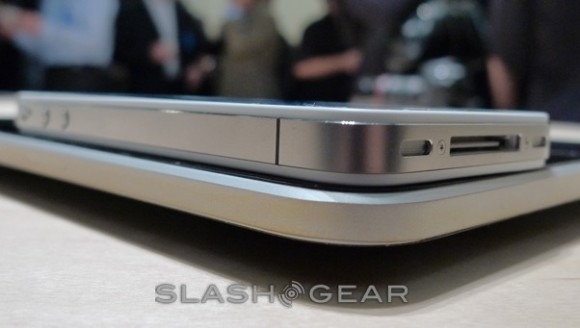 Nothing like a whiff of Apple controversy to drum up a quick class-action suit, and with more and more iPhone 4 owners discovering their new handset can be fussy about how it's held, the lawyers are already circling.  Kershaw, Cutter & Ratinoff Legal – known for their frequent class-action litigation – are apparently "investigating potential problems" with the new Apple smartphone, and are calling for owner feedback on "poor reception quality, dropped calls and weak signals".
While not a definitive sign that KCRLegal will be going ahead with a suit, it does seem likely that they'll be pushing for one; after all, the biggest winners in such cases are the lawyers themselves.  In a class-action suit alleging that iPod nano PMPs were prone to undue scratching, owners themselves only received between $15 and $37.50 when Apple settled.
An easier course of action than trying to take Apple to court is returning your iPhone 4 within the 30-day grace period AT&T offer; more details here.  Of course you'll also be subject to a restocking fee that, for iPhones specifically, is $35 plus 10-percent.  Those outside the US should consult their carrier for more details, if bought subsidized, while unlocked iPhone 4 handsets bought direct from Apple have to be returned within 14 days.
[via 9to5Mac]