iPhone 3GS 8GB Confirmed In Rogers Comparison Chart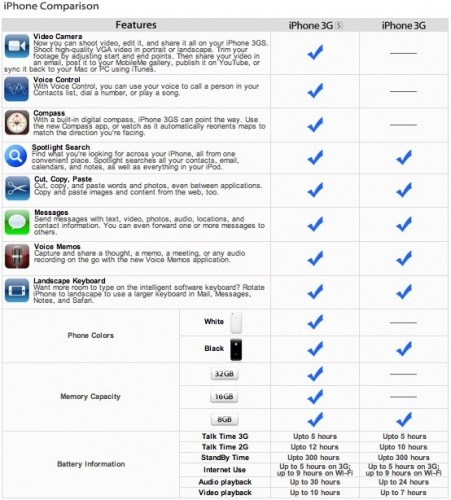 An iPhone comparison chart on Canadian carrier Rogers Wireless' site has seemingly officially outed the iPhone 3GS 8GB.  Listed as an option for the newest version of Apple's smartphone, the 8GB 3GS is only present in this one chart; attempting to buy a 3GS takes you to the choice of the 16GB or 32GB models.
The 8GB iPhone 3GS was first tipped last week, when internal documents referring to the as-yet-unannounced device were leaked.  According to the internal memo, Rogers Wireless stores were being supplied with new entry-level iPhone 3GS models after having run out of iPhone 3G 8GB stock.
No official announcement from either the carrier or Apple has been made, and at present the iPhone 3G 8GB is still available to order from the Rogers' site.  Unfortunately there's also no indication of what sort of pricing we can expect from the new handset.
[via MacRumors]