iPhone 3G 8GB Just $99; Upgrade Prices For 3G S Announced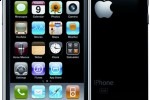 If you've been thinking about an iPhone 3G and can't see yourself tempted by the specifications of the freshly-announced iPhone 3G S, now is the time to buy.  Apple intend to keep the 8GB iPhone 3G on sale alongside the iPhone 3G S, so as to "extend their audience", and to do that they've cut its price from $199 to $99.  Effective today, you can pick up a brand new iPhone 3G 8GB for under a ton; interestingly, the AT&T press release says that "options are available to purchase [the iPhone 3G 8GB, iPhone 3G S 16GB and 3G S 32GB] without a 2-year contract", though doesn't go into details.
Cut-price iPhone 3G 16GB details after the cut, plus 3G S upgrade costs
If you'd rather the larger-capacity 16GB iPhone 3G, then you've still got a chance to pick one up with a sizable 50-percent discount.  AT&T are selling the handset for $149 (with a new two-year contract), though because it's "end of life" and Apple do not intend to keep it on sale alongside the 3G S, you'll need to act pretty fast before stocks run out. 
All well and good, but if you're currently in the grip of an AT&T contract – not just for the iPhone 3G, but for any device – then the prices for the Apple smartphones aren't quite so appealing.  The 8GB iPhone 3G is $299 for those still mid-contract, while the 16GB and 32GB iPhone 3G S are $399 and $499 respectively.