iPad Pro pricing and release details: starting this November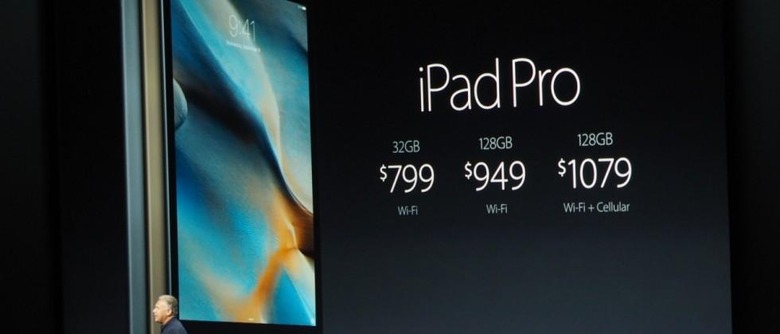 This November the iPad Pro will be made available for the first time in Apple Stores across the United States. The iPad Pro will come in three iterations, starting with 32GB internal storage, ramping up to 128GB of internal storage with Wi-Fi only, and ending up with a 128GB version with Wi-FI and Cellular data. These devices begin at $799 and end at $1079, sans the accessories. The Apple Pencil and Smart Keyboard will be sold separately.
The iPad Pro 32GB edition with wi-fi only will cost $799 USD. The 128GB edition with wi-fi only will cost you $949 USD. The biggest version also has 128GB internal storage with Cellular connectivity in addition to wi-fi and will cost $1079 USD.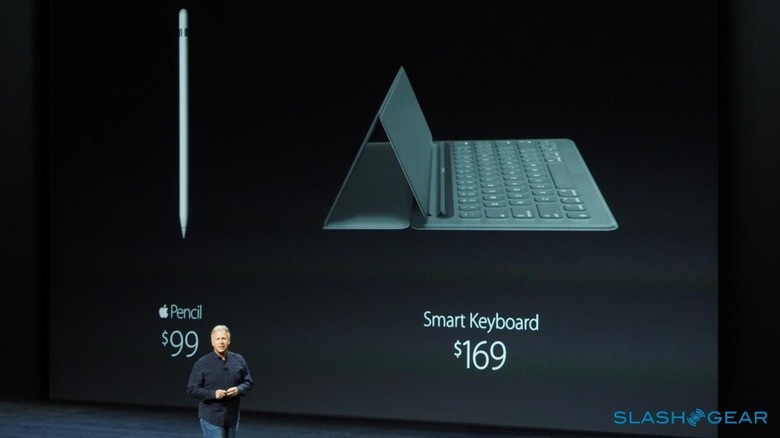 The Apple Pencil will be sold for $99 on its own. The Smart Keyboard for iPad Pro will cost you $169 USD and will also be sold on its own.
Have a peek at the gallery above for additional looks at this device, its accessories, and specifications to boot. Stay tuned to our Apple Hub for more!
[gallerybanner p=402796]