Remember that time when HP sold Palm and had a fire sale on a very rounded-corner tablet by the name of TouchPad? It's almost as if the designers of this rumored iPad Pro 2018 saw the outside edge of that old tablet and decided it'd be good for the inside of their newest slate. What we're looking at today is a set of images of what's likely our first look at the iPad Pro 12.9 for the year 2018… or 2019.
In one case image we see rendered front sides of both the iPad Pro and the Apple Pencil. If this Apple Pencil is updated, it's gotta be all internal because the exterior of the stylus looks identical to what we've seen before. The slate seems to be running the newest version of iOS, though opening in the rare landscape view for iPad's most desktop-like angle.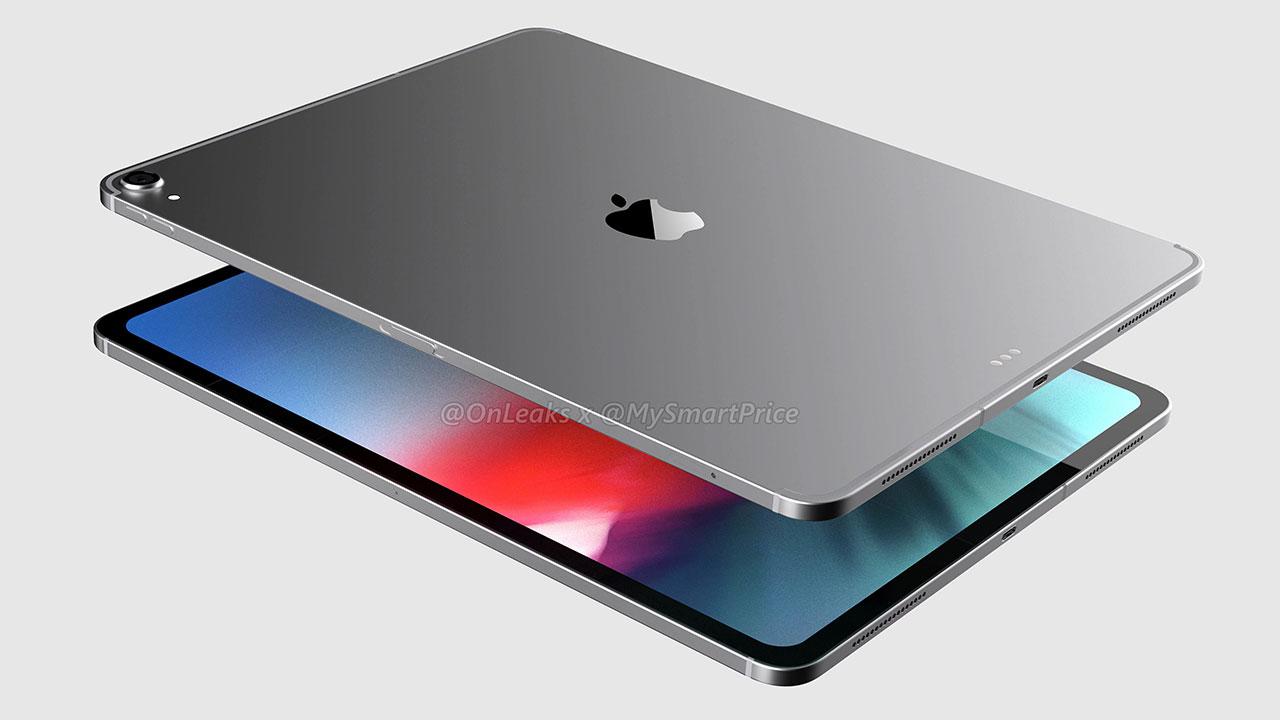 The iPad Pro 12.9 (2018 or 2019) will likely be shown for the first time either inside the month of October, 2018, OR in March of 2019. The first iPad Pro was shown in early September of 2015, iPad Pro 9.7 of 2016 in March, and the iPad Pro 10.5 in June of 2017. If and when the iPad Pro is released, they'll very likely make a big deal of Adobe's newest set of creative tools coming to the iPad Pro first.
Adobe revealed a new set of tools yesterday at Adobe MAX, including a full-powered Photoshop CC and a secret drawing app. Both will be coming to the iPad first, if not entirely exclusively, in the year 2019. Either Apple's planning on releasing at the same time as these apps, or they've got two events planned to get double the press – either way, it works.
Images above come from MySmartPrice where they were either sourced anonymously or rendered using CAD drawings by OnLeaks. It's been suggested that this tablet may ring it at around 280.6×215×5.85mm (7.77mm including the rear camera bump).
Have a peek at the timeline below to learn more about the next iPad Pro and see what you make of it. Stick around for more iPad Pro info before the release, at the release, and after the release for full review action.