A full version of Photoshop was announced for release on the iPad inside the year 2019. This version of the full Photoshop CC experience was "redesigned for a modern touch experience" and should give the iPad a considerable boost in legitimacy as the dominant tablet in the world – the most dominant fully-mobile tablet in the world, that is to say, as devices like the Microsoft Surface already have a full version of Photoshop because they run a full version of Windows 10. This version of Photoshop will be fully integrated with the full Adobe Creative Cloud suite of apps on Mac, Windows, iOS, and Android.
I've been using Adobe Creative Cloud now for several years, and I cannot imagine going back to anything less substantial. At first I balked at the idea that I'd have to pay a subscription price for software I felt should be a one-time-go. But my verdict remains firm: Adobe CC was the right way to go. Now, with a full version of Photoshop on the iPad, the most dominant ecosystem on the most dominant mobile tablet becomes even more dominant.
We've been waiting for this one for a while. Back in July of 2018, Adobe chief product officer Scott Belsky confirmed some plans. "There's a lot required to take a product as sophisticated and powerful as Photoshop and make that work on a modern device like the iPad," said Belsky in July. "We need to bring our products into this cloud-first collaborative era."
"Photoshop CC on iPad will let users open and edit native PSD files using Photoshop's industry-standard image-editing tools and will feature the familiar Photoshop layers panel," said an Adobe representative today. "With Photoshop CC across devices, coming first to iPad in 2019, you will be able to start your work on an iPad and seamlessly roundtrip all of your edits with Photoshop CC on the desktop via Creative Cloud."
Along with a full Photoshop CC, there's a slightly more secretive app in the works. This app goes by the name Project Gemini. This app will be coming to the iPad in 2019, or "coming first to iPad" as they wrote in a press release today. This app will combine "raster, vector, and new dynamic brushes into a single app experience built for drawing."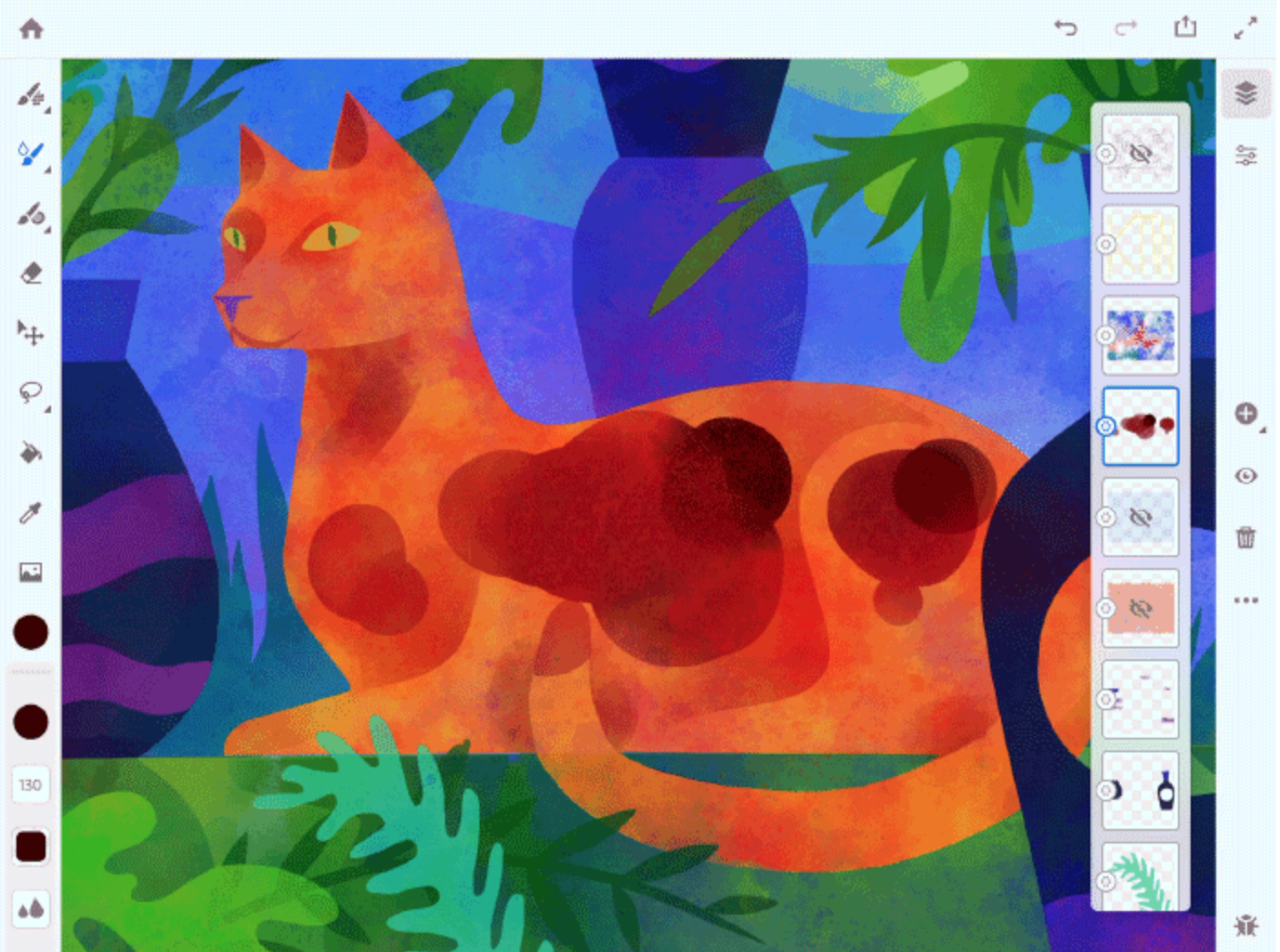 Given what we're able to do with Adobe Photoshop Sketch and Adobe Illustrator Draw on iOS already, a new combined environment should be an unparalleled beast of an app. Both Photoshop CC and Project Gemini will be available on the iPad first in the year 2019.