Adobe Creative Cloud: 2 years later, I begrudgingly submit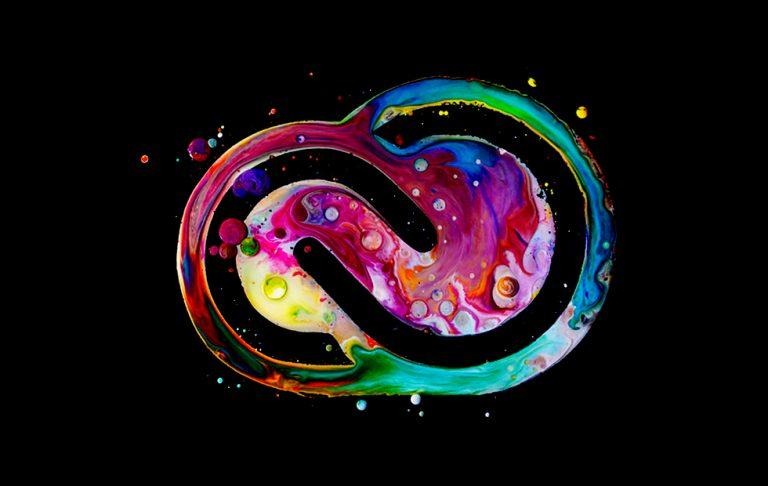 I use Photoshop almost every day of my life, and for the past two years, I've used Adobe Creative Cloud. When the cloud services for the whole Adobe app suite were first announced, I had reservations. Partially because I'd been using my very very old copy of Photoshop from a half-decade ago and it hadn't caused me any major trouble until then. Partially because I didn't realize how much I'd use Adobe apps if they were available in the way the company made them available with Adobe Creative Cloud.
I'm not a huge fan of the current trend of software companies and media companies selling their products with subscription fees. I'll always be a "don't rent, own" sort of person at heart. Despite my underlying distrust of subscription services, I subscribe to Netflix, Hulu, and Spotify too. I can't help but enjoy using the subscription services that do their job well.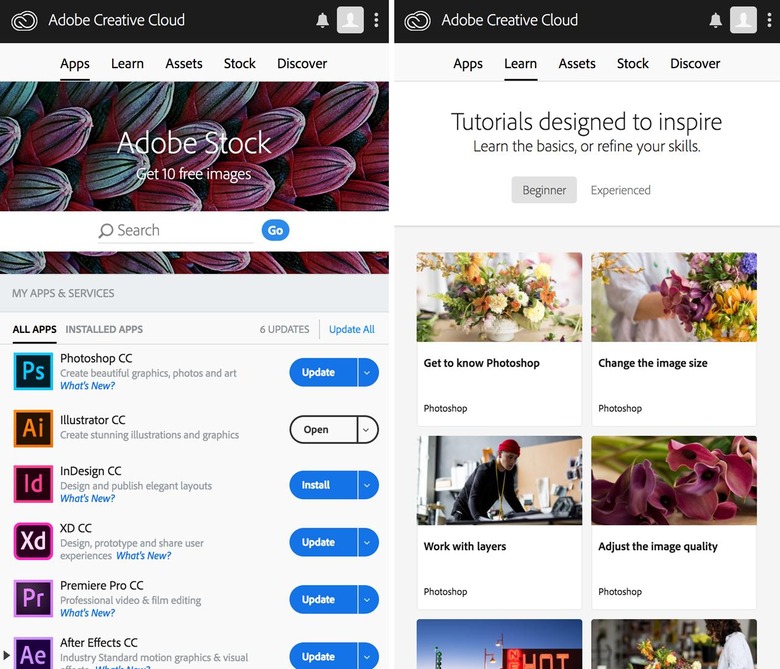 I do creative work all the time – both in and out of my job here at SlashGear. Adobe Creative Cloud made it possible for me to experiment with the brand's full collection of apps. Several of those included with a regular Creative Cloud subscription were apps I might never before have tried for myself. Adobe After Effects and Premiere Pro added a new dimension to my video-making abilities.
Before Adobe CC, I'd relied on whatever free video app I had on hand. That worked, to a point. Once I started using CC, I realized I could create an intro video for my otherwise-decent videos that looked a whole lot more professional than what I'd had before. I could also could edit in an environment that wasn't limited by Apple's iMovie standards.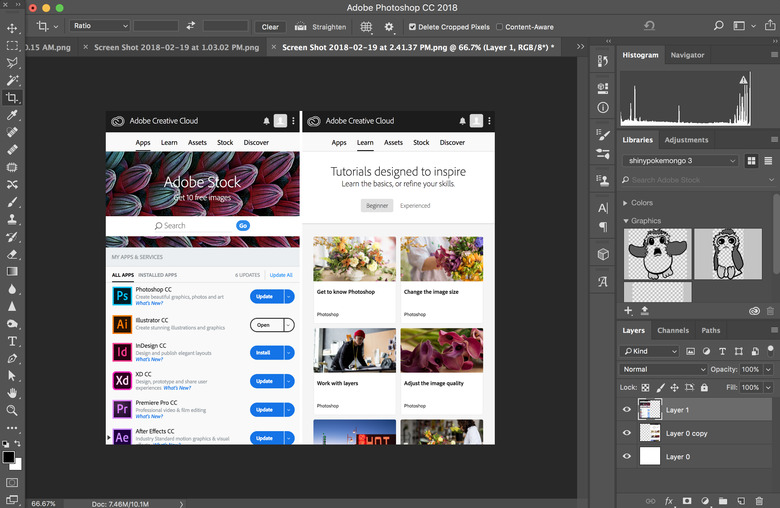 Recently I've been making use of the wide variety of fonts that are free to use for Creative Cloud users. These are fonts that elevate my game to a new degree with lettering I might never have taken the time to access. That's ended up being a recurring theme in my experience with Adobe Creative Cloud – finding features, elements, and tools I might never have known existed before, using those bits and pieces to make my media game a whole lot better than it's been before.
I'm still not completely out of the old-school ownership camp for software. But to Adobe's credit, they've created a compelling service here, one that's better than anything they've offered before for those that can afford it.
BELOW: Just a few examples of bits of media made possible by the subscription to Adobe Creative Cloud apps I'm writing about here.
Two years after I first started using Adobe Creative Cloud apps – and their connected mobile apps, and the services they provide in-between, I can't imagine going back. Not that it's an option to go back to the old offline way, really, but I no longer want to go back. Working with this suite of apps is highly decent, just so long as it includes Adobe support, switching between computers and mobile devices, and updates both often and substantial. As long as Adobe continues to dedicate themselves to Adobe Creative Cloud, it'll probably be worth the cash.
At the time this article was published, several subscription plans were available for individuals, and others were available for Business, Students and Teachers, and Schools and Universities use. Individuals had the ability to pay between approximately $10 and $80 per month for different sets of features.
The cheapest of these subscriptions is the Photography plan. This $10 plan includes Lightroom CC, Lightroom CC, and Photoshop CC as well as 20GB of cloud storage. The version of Creative Cloud I've been using is the "All Apps" plan. That costs approximately $50/mo paid monthly for an annual plan, $600 for an annual plan paid once per year, or $75/mo monthly (without the annual plan).
The All Apps plan includes 23+ creative desktop and mobile apps. Basically more apps than you'll ever need or want to use. This All Apps plan includes 100GB of cloud storage, a personal portfolio website, premium fonts, and social media tools.
FULL DISCLOSURE: Adobe provided a temporary license to test some features and to see firsthand how updates affected each app. Adobe did not demand any sort of press coverage in return, and this miniature review was written voluntarily and in as fair and objective a manner as possible.