iPad mini to be 7.1-inches claims insider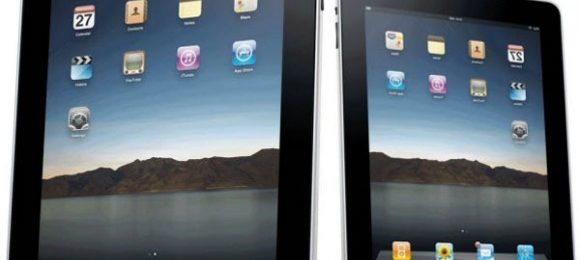 With iPad HD speculation pulling together ahead of Wednesday's Apple event, rumors around the tipped "iPad mini" continue to fizz in the background ahead of the smaller slates expected Q3 2012 launch. Although talk of a 7.85-inch display has proliferated in recent months, Apple's order book is supposedly for 7.1-inch panels according to VentureBeat's trusted sources, as the company "is particularly keen on taking back ground from the Kindle Fire."
Arguably a 7.1-inch tablet would make more sense for Apple than a near-8-inch model. The company's existing iPad is already 9.7-inches, and a 7.1-inch version would slot neatly into the midpoint between it and the 3.5-inch iPod touch. According to previous leaks, LG Display and AU Optronics have been fingered to supply the LCD IPS screens, with Samsung left out of the party as Apple attempts to distance itself from the supplier.
Apple's attitude to a smaller tablet than the original iPad has been until now uninterested; Steve Jobs memorably dismissed the prospect, describing slates of 7-inch or thereabouts as "tweeners" that weren't suited to users' fingers. With the rising star of iOS and the growth of the tablet market, however, the lure of another model may well have put those concerns to rest.
Of course, the iPad mini – whatever size it is – isn't expected to show up until later in 2012, though the new sources point out that even that could well change. Before then we'll see the iPad HD (aka iPad 3), so join SlashGear for the full liveblog at live.slashgear.com on Wednesday, March 7 from 10AM PST.