iPad Mini Plans Oust Samsung Claims Report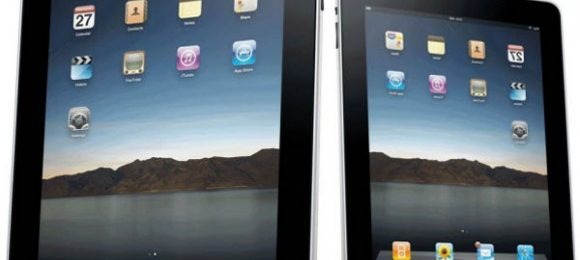 Apple's "iPad mini" is on track for a 7.85-inch launch in Q3 2012, according to several reports, with the company believed to be using the smaller slate to further distance Samsung from its supply chain. LG Display and AU Optronics are set to provide Apple with the IPS LCD panels it requires, DigiTimes quotes from an EDN report, with Pegatron taking pole position in actually constructing the tablet.
A Samsung Securities investor report shared with OLED-Display, meanwhile, lends further weight to the Q3 2012 iPad mini release timescale. "Following the success of its iPad 1 and iPad 2, which have together achieved sales of 55m units," analyst JungHoon Chang wrote in a December 2011 report, "Apple plans in 1Q12 to launch the iPad 3 and in 3Q12 a new 7-inch product temporarily referred to as the iPad mini."
Chang goes on to suggest that "Apple may yet decide to use flexible panels in its next iPad models, if panel makers (such as SMD) can mass produce flexible AMOLED panels and improve resolution." However, that doesn't seem hugely likely; even if Apple is convinced by AMOLED over LCD IPS, it's uncertain that Samsung Mobile Display could keep up with the demand. Samsung's smaller panel division "could produce only 54m AMOLED panels per year, even if its 5.5G line were full used for tablet PC production" Chang concedes.
Meanwhile, the ongoing legal sparring between Apple and Samsung looks likely to prove a solid motivator for the Cupertino company to reduce its reliance on its Korean foe. Exactly how possible that will be is unclear at this stage, given the number of fingers in pies Samsung Electronics has.
Apple is expected to reveal the iPad 3 on Wednesday this week, with the third-gen tablet predicted to have a high-resolution Retina Display along with a new processor and potentially LTE connectivity. SlashGear will be liveblogging the whole launch event from 10AM PST on March 7, so join us at live.slashgear.com for all the news!