iPad Mini Reportedly Enters Production, Foxconn Gets Assistance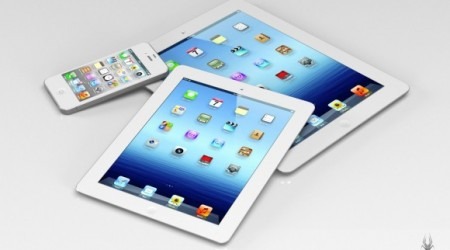 Here's an interesting little story as the news day winds down: according to the Economic Daily News out of Taiwan, the iPad Mini has entered mass production. Of course, with the iPad Mini rumored to be revealed sometime next month, that probably isn't going to come as a shock to most people. After all, Apple's probably expecting this new tablet to fly off the shelves like every other iDevice before it, so it needs to be ready.
Since preparation is key, Apple has apparently put Pegatron in the spotlight. The report from EDN says that Pegatron has nabbed 50 to 60 percent of Apple's iPad Mini orders, which means that the company will be a pretty big supplier of the new, smaller iPad. Before the iPad Mini (provided that this is all true), Foxconn was the only manufacturer of the iPad.
But this isn't necessarily at the expense of Foxconn. Instead of taking away Foxconn's iPad duties entirely, Pegatron will merely be helping to carry the load. Foxconn will still be putting iPad Minis together for Apple, and with both of these companies working in tandem to push new tablets out the door, Apple can supposedly count on 5 million iPad Minis being produced each and every month.
That definitely isn't bad, and Pegatron's assistance apparently extends beyond just the iPad Mini. We're also told that Pegatron will be jumping in to help with iPhone 5 production later this year. With iPhone 5 pre-orders hitting 2 million in the first 24 hours, it sounds like Foxconn could use the help, and that's especially true if Apple hopes to ship 53 million iPhone 5s this year alone, as the Economic Daily News states. That, ladies and gentlemen, is an absurd number of iPhone 5s, so you can be sure that Pegatron's talents won't be going to waste.
[via Engadget]
[Image via Ciccarese Design]