iPad mini LTE ships in five days Apple confirms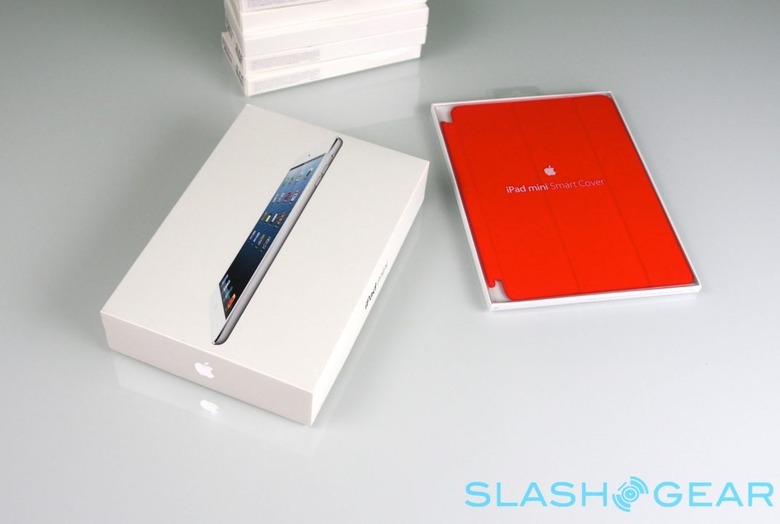 Apple has begun notifying iPad mini WiFi + Cellular preorder customers that their LTE tablet is preparing for shipment, with the first models set to wing out to US buyers in five days. The ship estimate was confirmed in an email to US shoppers this morning, though no specific delivery dates were given; instead, Apple said that it would follow up with a tracking number – and such specifics – in a subsequent message.
Apple had been coy with specific availability details at the iPad mini's launch, putting the smaller iOS tablet up for preorder with a vague "mid-November" promise for shipping. Subsequent indications pointed to November 21  being the first date customers could expect to see their tablets, but Apple then removed those estimates.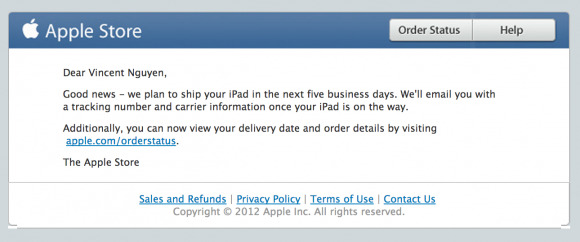 Currently, Apple's online store is still listing a two week shipping estimate for both the WiFi-only and WiFi + Cellular versions of the iPad mini. Outside of the US, the wait is likely to be a little longer; in the UK, for instance, the Apple Store lists "late November" for the 4G-enabled mini, while the WiFi model is at two weeks.
The iPad mini WiFi + Cellular is priced from $459 for the 16GB model, with different versions for three carriers in the US. The AT&T and Verizon models support LTE connectivity, though not necessarily when roaming outside of the US.
Still on the fence about the iPad mini? Check out our full review to get you up to speed on the 7.9-inch tablet.