iPad mini 2 Space Gray edition appears in shell photos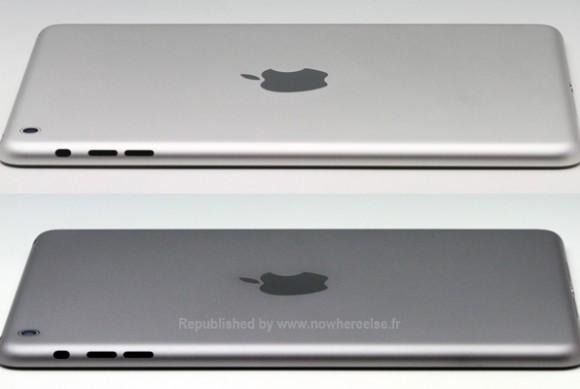 It would appear that the off-the-line leaks of Apple mobile device parts will not be ending with the release of the iPhone 5s and iPhone 5c, as evidenced today by what very much appears to be the iPad mini 2. While we've heard little solid information on what the insides of the iPad mini 2 will be consisting of, it's been suggested – and pictured – more than once that this iteration of the tablet will be coming in with essentially the same look on the outside. Today it looks as though one significant change will be made in the hull: the addition of a "Space Gray" option.
As it was with the iPhone 5s, then with the whole collection of iPod devices in a silent boost to the Apple Store online, so too will the iPad mini be getting a Space Gray color option for its aluminum outer. This shade will replace the black color in most of the iDevice range, here coming to create what may be seen as a more unique look for the series – everyone else has black, after all.
If these images are to be taken for legitimate photographs of the next-generation iPad mini, we'll be seeing at least two different shades for its release. The first-generation iPad mini is offered in two combos: "Black & Slate" and "White & Silver" (as they're now known). It's likely the Space Gray option will be issued at the higher price point (replacing the current $329 USD) with another White & Silver, while the current two devices are axed in price or sold out entirely.
At the moment it's also rumored that the iPad mini 2 will be part of an Apple event that will take place in less than a month. The 5th generation iPad is also suggested to be revealed at this event, with a release to market not long after. Have a peek a the timeline below for more bits and pieces on the iPad 5 as both of these machines race to market sooner than later, iOS 7 aboard.
VIA: NWE