iPad mini 2 housing leaks aside iPad 5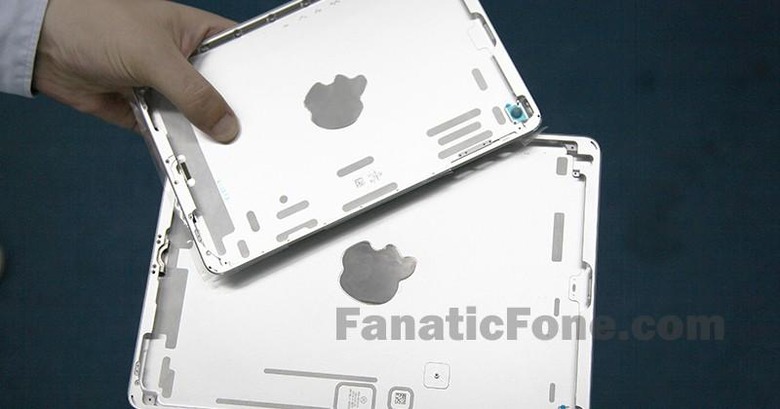 Though the changes appear to be few, the next-generation casings for both the iPad 5 and the iPad mini 2 appear to be hitting the factory floor with bits and pieces all their own. This double dose of Apple hardware – if it does indeed prove to be legitimate, shows the iPad family to be making a few aesthetic changes while it improves its innards – innards which we've been hypothesizing are getting incremental updates this Fall. The first of these changes comes in the Apple logo.
While past iterations of the iPad worked with a printed logo, these units show the iPad logo to be its own piece of hardware, possibly plastic or some sort of material that would allow wireless signals to travel through uninhibited. This would be an improvement over the past iPad cases, the lot of them, each of them needing their own special iteration for carrier editions with a bar near their head to allow wireless signal to travel through.
Next you'll find the iPad 5 to be getting a real cut-down as far as its edges go. This would place the iPad 5 squarely in the rounded-edged iPad mini arena where it belongs – one big happy minimal-ized tablet family.
Both devices appear to be thinned out to a small degree, both of them also – of course – work with the Apple Lightening port and downward-facing speaker grilles. This follows with past iterations of the iPad 5 and iPad mini 2 that we've seen over the past few weeks, leaks the lot of them.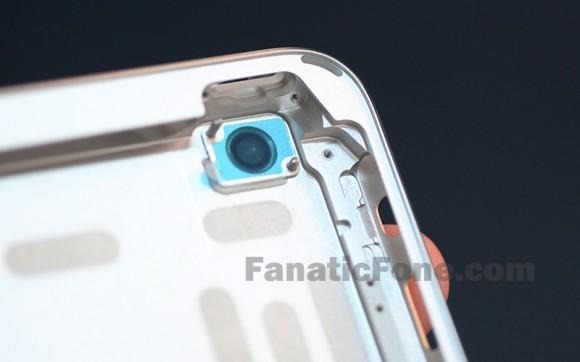 And don't forget the rather nice renderings of the man Martin Hajek who, going by specifications alone, created a 3D model that's exceedingly similar to these models we're seeing today. Have a peek at how this iPad 5 compares to the iPad 3 in virtual reality right this minute.
VIA: FanaticFone