iPad Magazine PROJECT to Launch Tomorrow with TRON Legacy Cover Story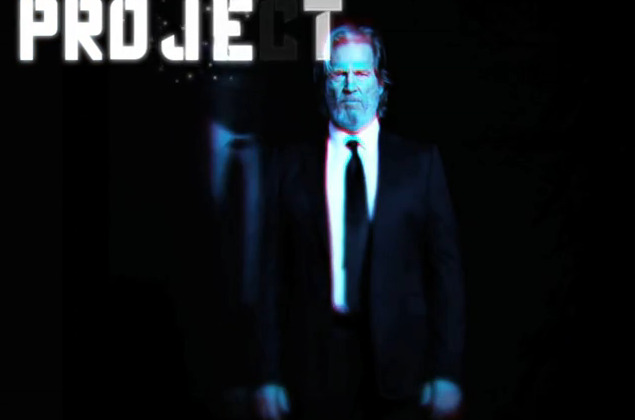 Last we reported, Richard Branson would be releasing his iPad magazine by the name of "Project" as soon as this week. Turns out that's pretty much the truth, as word now is that the first issue is due tomorrow (November 30, 2010) or the next day (December 1, 2010 is what the cover appears to read) with a cover featuring none other than Jeff Bridges and a cover story on TRON: Legacy. Take a peek at the teaser video of what appears to be the front of the magazine below, and freak out because it's no static cover, if you know what I mean.
According to a source speaking with 9 to 5 Mac, this link [right here] is set to send you to the iTunes store where the magazine will be available, and the link will be active tomorrow in the morning (USA morning I would bet.) The cover story's title reads [BACK IN THE GAME] JEFF BRIDGES REBOOTS TRON. Above that is a Jaguar 205MPH hypercar, a story about the world's coolest record label being French (I'd bet they're talking about Ed Banger Records – how much you want to bet? And a story called The Superchef Who Serves Soil.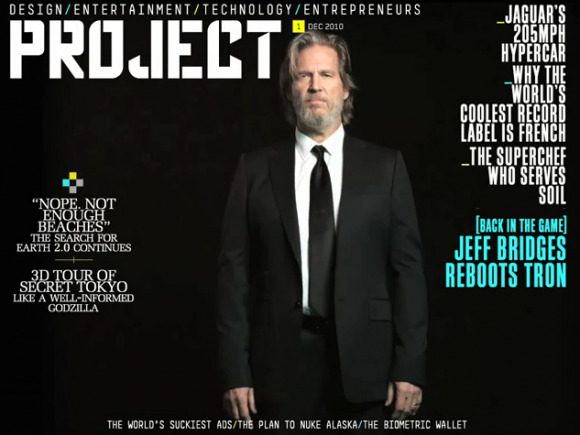 On the other end there's a story about searching for Earth 2.0 "Nope, not enough beaches." A 3d Tour of Secret Tokyo (this could be majorly exciting depending how how well the interactive elements in this magazine work), and along the bottom there's The World's Suckiest Ads, The Plan to Nuke Alaska, and The Biometric Wallet. All seems exciting. This magazine promises to deliver Design, Entertainment, Technology, and Entrepreneurs (news for them, news by them, etc.) Exciting!
[Via 9 to 5 Mac]