iPad Gets Flash With Frash Hack [Video]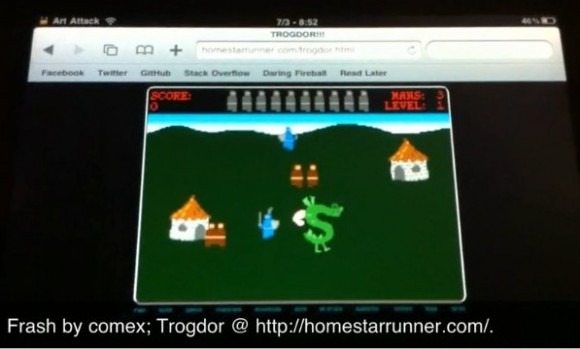 The iOS hacker behind the Spirit jailbreak for iPad and iPhone has followed up with a build of Adobe's Flash that works on the iPad.  Ported from the recent Android release and dubbed "Frash", it runs in a compatibility layer and permits "most Flash programs" – such as streaming videos and games – to play natively in the iPad's Safari browser.
Video demo after the cut
Currently the hack will only work on the iPad, though developer comex says he's working on an iOS4 version that will play nicely with the iPhone 4 and iPhone 3GS.  However earlier devices won't get Frash, since comex says there are unspecified technical restrictions preventing it.
Exciting news, though right now there's no easy way to add Flash to the iPad since there won't be a proper release until the port is stable.  Developers, though, can join in the fun over at http://github.com/comex/frash where comex has released the latest build.
[via Redmond Pie]