iPad confiscated in China after Apple trademark legal loss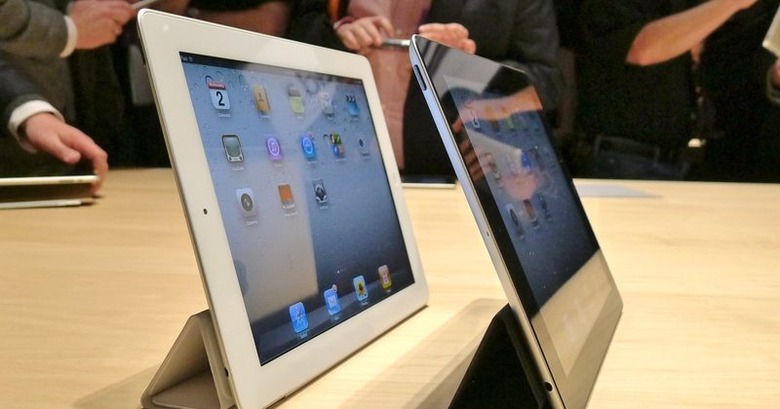 Apple's iPad 2 is reportedly being seized from stores in China, forcing retailers to hide their stock of the iOS slate, after Apple lost a trademark suit against Proview Technology over use of the name. The Chinese Administrations of Industry and Commerce (AIC) had confiscated 45 iPads as of 5pm local time, the Hebie Youth Daily reports, though there are claims that shoppers still looking for the tablet can get one if they ask.
Some retailers have pulled all of their visible stock, it's suggested, in an attempt to avoid seizure by the authorities. However, under-the-counter sales are still going ahead. Those stores which didn't move quickly enough have had visible stock removed.
Proview convinced Chinese courts that it held the iPad trademark back in early December 2011, having filed a suit the previous year. It filed the iPad trademark back in 2000, well before Apple's tablet plans went public, and thus holds the rights to use the name within China.
Apple launched the iPad 2 in China last year, despite the ongoing trademark suit, and as of today is still offering online sales of the second-gen slate. The company is expected to appeal the ruling, though until that happens availability of the iPad may become more difficult in the country.
[via DigiCha]