iPad Air Launches On C Spire 4G LTE Network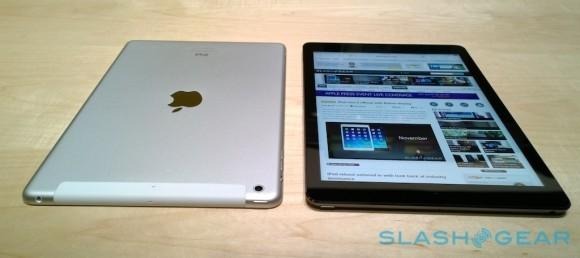 C Spire announced in late October that it would be getting the iPad Air on its 4G network. When the regional wireless carrier announced that it would be getting the iPad Air, it offered no details on exactly when Apple's latest tablet would land for its customers. C Spire has now announced that the Apple iPad Air is available to purchase on its 4G LTE network.
The carrier is also teasing that the iPad mini with Retina display featuring mobile broadband access will be available on its network later this month. The company says that both of the new iPads will be available with a "range of attractive data plans" but doesn't specify which plans will be available or pricing.
We still expect the iPad Air to be available at C Spire along the lines of the existing data only plans with 1 GB of data per month for $20, 3 GB for $30, and 5 GB of data for $50. Data overages on most of these plans are steep with each additional gigabyte costing $10-$20.
C spire has announced that existing customers will be able to add tablet to their shared data plan for smartphones or other products for an additional $10 per month. Check out our review of the iPad Air for more details on Apple's latest tablet.
SOURCE: C Spire