iPad Air 2 detailed in leaked photos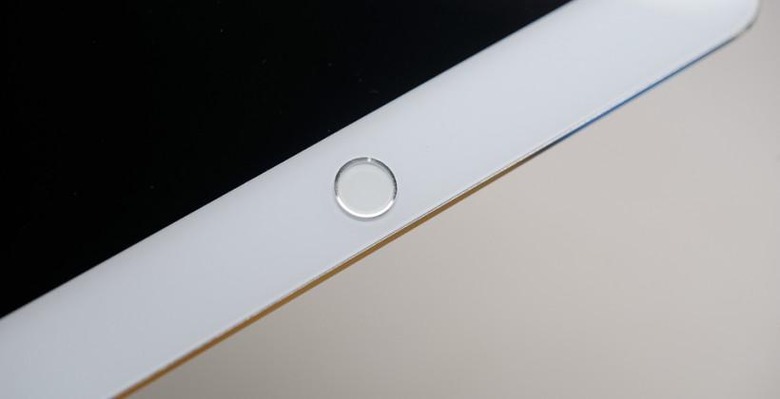 This morning the iPad Air 2 seems to have leaked in full – visually, anyway. this version of the iPad Air looks to have a Touch ID fingerprint reader, a thinner chassis, and a complete absence of a mute switch. This would be the first iPad released without said switch, each previous iPad keeping the switch for the instant muting of audio or rotation lock. This device is shown in white with the lighter aluminum backing in Silver – not quite Space Gray yet.
Though this device has been tipped to be coming with an anti-reflective display, these images suggest otherwise. There's always the possibility that there are several models being released, but right this minute we're seeing standard glass up front.
Also up front is the first Touch ID to hit an iPad. This is a long time coming, being teased since the iPhone 5S was first released with said feature.
The new iPad Air 2 – or whatever it'll be called – will likely come in standard Silver, Space Gray, and Gold. This will be the first appearance of Gold in an iPad as well.
The event where we'll likely see this device appearing first officially will quite likely take place on October 16th. This event has been tipped to be the 21st and the 22nd as well – but most recent signs all point toward the 16th.
Whenever it'll be, we'll be there. Stick around SlashGear's Apple hub for more!