iPad 5 Hardware Photos Leaked Atop iPad 4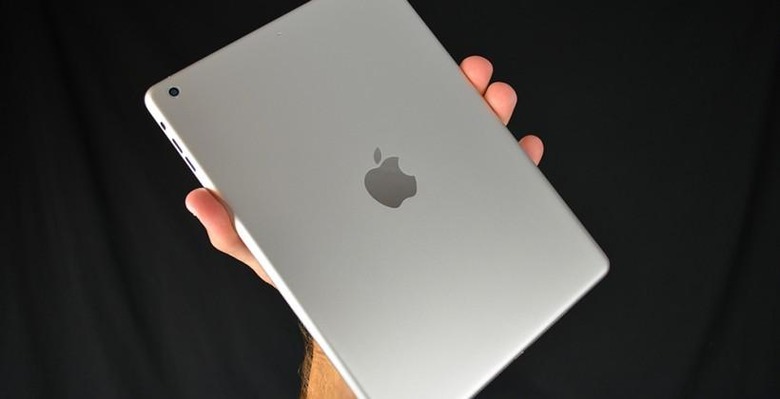 Today a set of photos has been released showing a rather convincing case for the idea that the iPad 5 will be significantly smaller than the iPad 4. These images come from Sonny Dickson, a fellow rather infamous lately due to his upstream contacts that've allowed him early looks at Apple hardware – well before these parts have hit the actual devices they're going to be attached to, that is. Here we're seeing the iPad 5th generation device sitting atop the iPad 4 (aka the Retina edition in stores right this minute).
Here you'll find photos showing how significant the change will be between the left and right bezel around the iPad's display, while the display itself stays the exact same size. Meanwhile these machines seem to share the same height and the same bezel on top and bottom of their display. The headphone jack stays in the same position, there's still a power button (though it's a bit smaller this time around), and the volume and orientation lock/mute switch take on shapes much closer to those of the iPad mini.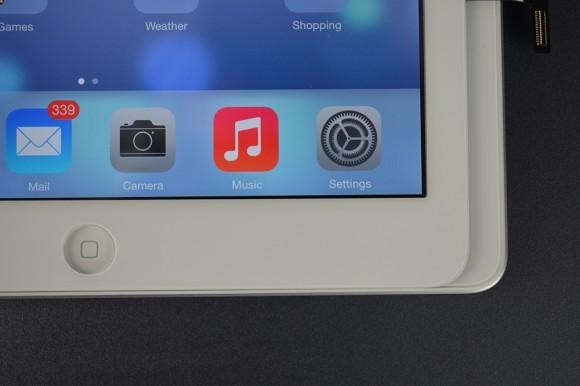 This next-generation iPad appears to be just a bit thinner than its predecessor, and continues to deliver audio through its back – though here the speaker grilles are at a bit more of an angle, and there's two of them instead of one, and they're ready to roll in a manner closer – again – to that of the iPad mini or the iPhone 5.
The images you're seeing here with the display panels one on top of the other shows the iPad 5's bezel around the fully-operational iPad 4 – this is to show how both machines work with the exact same display panel size. We'll see the first fully-functional iPad 5 (aka 5th generation iPad) soon. At the moment it's not clear whether we'll see this model on the September 10th Apple Event (which SlashGear will be covering live), or if there'll be a second iPad-specific event some time after the first.
One way or another, where're also about to see iOS 7, the newest Apple mobile operating system for iPhone, iPad, and iPod touch. Stick around SlashGear in our Apple portal all next week.