iPad 3 Retina Display on order, but testing supplier mettle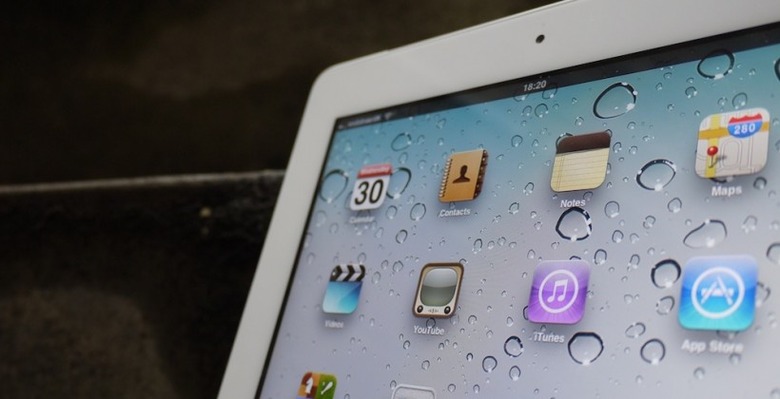 Apple's iPad 3 component plans continue to leak, with word that after having received samples of so-called Retina Display panels running at 2048 x 1536, the company has placed orders for the third-gen tablet's launch expected in early 2012. "Suppliers will ramp up production and try to improve the yield rate for the new iPad in the fourth quarter before its official launch in early 2012" a component source tells the WSJ, with trial production expected to kick off in October.
Previous rumors have suggested that Apple is indeed looking to a higher-resolution screen to better differentiate the iPad from the slate competition, though suppliers are reportedly having difficulties living up to the company's high expectations. Original plans to launch the iPad 3 in late 2011 were said to be scrapped over underwhelming panel yields, though other talk suggests that the Apple A6 processor many expected to be inside the iPad 3 won't be ready for primetime until Q2 next year anyway.
Meanwhile, just as shortages have impacted iPad 2 availability, Apple's supplier line-up is supposedly struggling to meet the expected specifications. Current iPad 2 panel supplier CMI has failed to pass muster to supply Apple with displays for the next version, DigiTimes reports, over what's said to be concerns around transmittance and yield rates.
Earlier talk had suggested that both Samsung and LG Display were also struggling to keep the iPad 3 panel dimensions down to a size Apple was happy with, since the Retina Display screens require more backlighting and are thus physically larger. Sharp is also believed to be an iPad 3 supplier, itself the subject of rumors that Apple planned a $1bn investment into the company.