iOS App Store predicted to host 5 million apps by 2020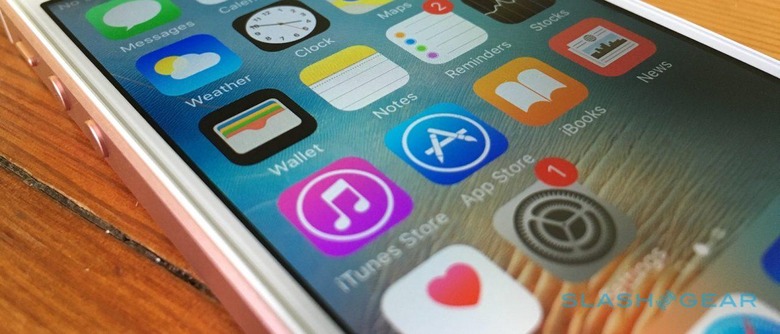 Earlier this year, Apple announced that the iOS App Store is now home to two million apps. That's an absurd number in its own right, but a new report from app analytics site Sensor Tower predicts that number could more than double to 5 million apps by 2020. That's a pretty huge prediction when you consider it took the App Store eight years to reach its two million milestone.
Of course, as a platform grows in popularity and attracts an increasing number of consumers, more and more developers will be attracted to the platform as well, thereby accelerating the number of applications available on it. Sensor Tower's report shows that this will remain the case, saying that by the end of 2016, the App Store should be offering 2.93 million apps.
It would seem that a lot of those new apps will be games, too. The report looked at the number of new apps that launched in May of this year, and found that 20,958 games comprised 43% of the 48,231 new apps for the month. That's no small amount, especially given the fact that the second-place category was Educational apps with a mere 2,472 new releases.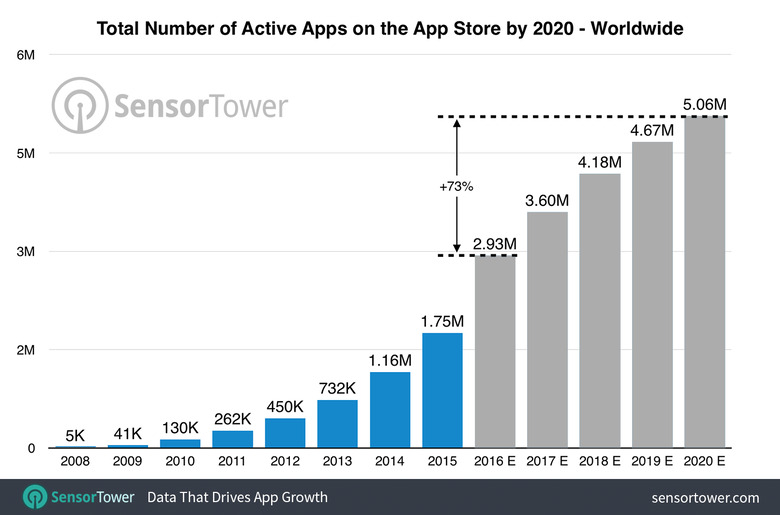 However, this prediction that the App Store will feature double the apps it does now in just four years brings up a pretty major concern: how are users going to find apps that are best suited for their needs, and how are developers going to get their apps noticed?
Sensor Tower points out that features like app categories help, but they don't take care of the problem entirely. It's going to take some major changes to make sure that developers and consumers alike don't get lost in a sea of apps, and it'll be very interesting to see how Apple tackles this particular problem.
SOURCE: Sensor Tower