iOS 9 tips next iPhone to feature 1080p, 240fps FaceTime camera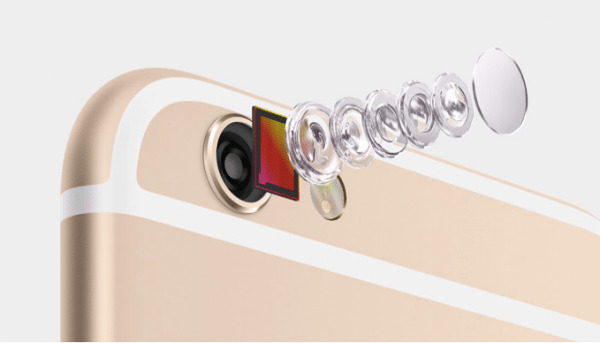 Now that the Apple's WWDC keynote has passed, the calendar of all things Apple dictates that we move on to rumors and speculation about the next iPhone. But, to be fair, there's some concrete evidence backing up this latest report: A developer who has spent some time with the first iOS 9 beta has discovered some lines of code that point to a future iPhone with several advanced capabilities for the front-facing FaceTime camera. These primarily consist of 1080p video recording, a built-in flash, and new slow-motion capture options.
What developer Hamza Sood found was a file that lists entries of iPhone hardware features that don't yet exist. The current iPhone 6 and 6 Plus only support 720p video capture at 30 frames-per-second from the front-facing camera, but iOS 9 seems to add support for recording in 1080p.
Other new capabilities of the FaceTime camera include slow-motion video at 240fps in 720p, a front-facing flash, and options to take panoramic photos.
iOS 9 is hinting at future device front cameras having: 1080p resolution, 240fps slow mo, panoramamic capture, flash pic.twitter.com/NkMjdsUZEX

— Hamza Sood (@hamzasood) June 10, 2015
With each new iteration of the iPhone, Apple usually focuses on improving the camera on the back of the device. But in this age of the selfie, the company may change gears with the iPhone "6S." Just imagine all the high-res, slow-motion, panoramic duck faces we'll see on Facebook and Twitter.
Apple will surely still include some improvements for the rear camera on the next iPhone. Other rumors have pointed to a bump from 8 megapixels to 12MP, along with smaller size pixels in a higher density.
SOURCE Hamza Sood
VIA 9 to 5 Mac