iOS 8 update is fixed: go ahead and update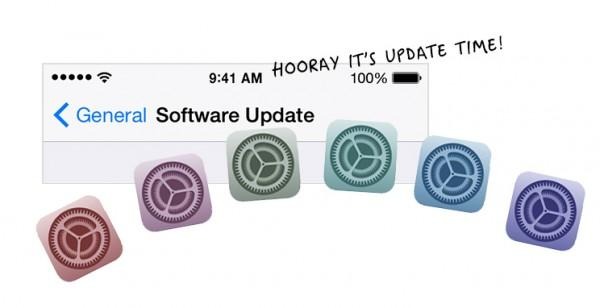 Wondering if it's OK to update your iPhone 6, 6 Plus, or any other iPhone or iPad out in the wild today? It is. While yesterday's update to iOS 8.0.1 took a bit of a pinch to the iPhone 6 and iPhone 6 Plus – cutting out service, good stuff like that – version 8.0.2 has been released. If you see version 8.0.2 in your update box – go for it.
This update includes the fix for HealthKit so you can use Health apps of all kinds. It fixes a bug in which 3rd party keyboards weren't able to be used. It includes better support for the systems "Ask to Buy", "Family Sharing", and In-App Purchases. It fixes a bug that prevented your photos and videos from being uploaded through Safari.
It does it all!
Apple's release of iOS 8.0.1 was a bit of a break for Touch ID and connectivity. It seems to have only affected the iPhone 6 and iPhone 6 Plus – but lucky you if you had a different device and got the breaks as well!
• If you're on 8.0.1 and you want to go to 8, you can do that too.
• If you want Apple's official workaround for 8.0.1, you can get that too.
Otherwise just check your settings – go to General – go to Software Update. You'll want to make certain you're updating to 8.0.2 – and you're good!