iOS 8.0.1 Is Out, But You Shouldn't Update -- Here's Why [Update]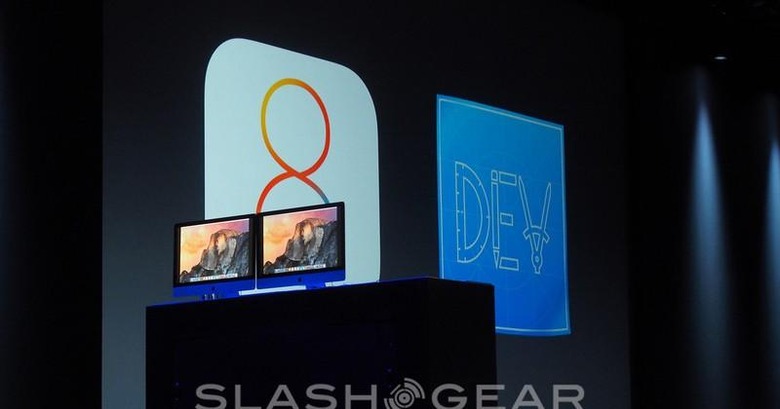 Uh oh! Apple's newest version of iOS is out, which should be a good thing. As we told you about previously, iOS 8.0.1 fixes a number of issues, and the update added a few more tweaks that should make su all happy. So why the "uh oh" up top? It may be breaking one overriding thing any phone needs: connectivity.
A few users are reporting that their 3G and LTE connection has been interrupted after the update, with their iPhone saying "no service". That's a huge problem, no matter what the update fixes.
If you're curious about the actual changelog for iOS 8.0.1, here's what the update has for you:
• Fixes a bug so HealthKit apps can now be made available on the App Store

• Addresses an issue where 3rd party keyboards could become deselected when a user enters their passcode

• Fixes an issue that prevented some apps from accessing photos from the Photo Library

• Improves the reliability of the Reachability feature on iPhone 6 and iPhone 6 Plus

• Fixes an issue that could cause unexpected cellular data usage when receiving SMS/MMS messages

• Better support of Ask To Buy for Family Sharing for In-App Purchases

• Fixes an issue where ringtones were sometimes not restored from iCloud backups

• Fixes a bug that prevented uploading photos and videos from Safari
It seems Apple may have forgotten "breaks: your connection" in that changelog list. We're not certain if this affects a particular carrier or not, as the update just hit and reports about broken connectivity are just now coming in. there doesn't seem to be any immediate fix in store, though. restarting the phone doesn't help, and you can't easily revert back to iOS 8.0.
I'm noticing no issue with the Verizon iPhone 5S, so the waters get cloudier. Is it a carrier? An app interfering? We don't know.
Some users are also reporting that Touch ID is busted with the update. Yikes.
The biggest favor we can find is that HealthKit is up and running, so you can head into the App Store and grab some neat health-centric apps. If, you know, you can get... service.
We'll update this article when we have a better idea as to what's going on. For now, don't rush to get the update. It might not be worth the risk.
Update: The update to iOS 8.0.1 has been pulled by Apple. There is currently no word on when it might return.