iOS 7 Hotspot 2.0 adds WiFi roaming for ubiquitous connections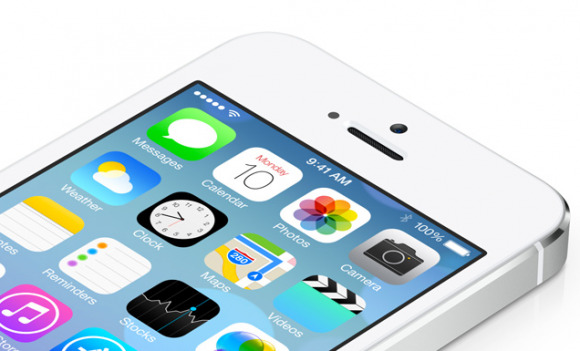 iPhones and iPads running Apple's new iOS 7 later this year may be able to roam more easily between WiFi hotspots, thanks to quietly added support for Hotspot 2.0. The feature, confirmed among the new functionality in iOS 7 that Apple didn't have sufficient keynote time to detail yesterday, builds on the Wi-Fi Alliance's "Certified Passpoint" system, effectively a simple roaming system for WiFi access points.
Launched last year, though to little fanfare, Certified Passpoint devices automatically discover and select networks, and support WPA2 security. Unlike traditional open hotspots, the system is intelligent enough to automatically log into compatible access points.
Assuming the iPhone or iPad user has a suitable roaming account, that should mean they're able to jump onto a WiFi connection just as readily as they roam onto a foreign cellular network when abroad. The Hotspot 2.0 system is designed to help cellular networks offload high-bandwidth usage from 3G/4G connections to fatter WiFi pipes.
That doesn't necessarily happen today, even when a carrier's plan includes bundled access to one or more WiFi hotspot services. That's often down to the subscriber being unaware of the access they get, of where they can take advantage of it, or not bothering to go through the process of registering and/or logging on.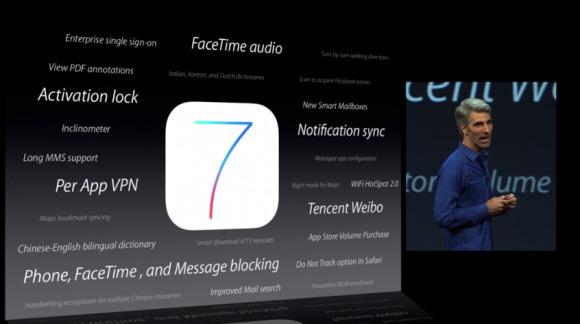 Running iOS 7, however, an iPhone or iPad would be able to do all that logging-in automatically, relying on SIM authentication. The system does require a compatible SIM, however, with support for the Extensible Authentication Protocol (EAP), though a second protocol – EAP-TTLS – can be used which works on usernames and passwords for devices such as WiFi-only tablets that lack SIM cards.
AT&T rolled out the first SIM-authenticated WiFi hotspot roaming earlier this year, while Samsung's Galaxy S 4 is actually the first smartphone to support Hotspot 2.0. It'll be a while before networks are up to speed with the authentication technology, however, with some estimates pegging 2014 as the earliest that we should see widespread deployment.
Still, by that point most recent iPads and iPhones should support the system, making getting online while on the move far more straightforward. The iOS 7 beta is available for developers now, though Apple says the full release isn't expected until the fall.