iOS 7 beta 4 download goes live for developers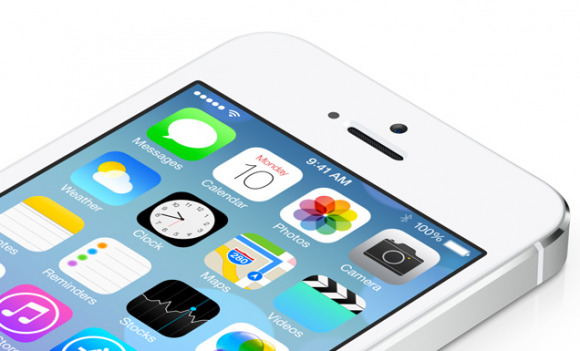 Apple has released iOS 7 beta 4 to developers, the latest iteration of the pre-launch iPhone and iPad software expected to make its public debut later this year. The new version, which arrives three weeks after Apple released beta 3, can be downloaded either directly to an iPhone or iPad running the existing version, or loaded via your Mac.
Last time around, Apple tweaked several aspects of the iOS 7 experience, including modifying the default font to change the overall feel of the UI across the board. It also improved how Retina iPhone apps were handled on non-Retina iPads in "2x" doubling mode.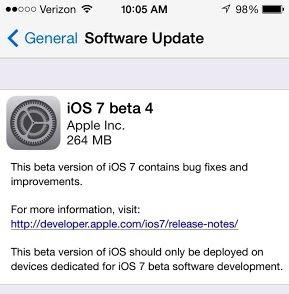 Apple's release notes for this new beta are not yet available, and in fact the company's developer portal itself continues to show error messages. That's been a long-standing issue over the past few weeks, however, though it's likely to become more contentious today as keen coders attempt to get up to speed with beta 4.
However, most likely are performance improvements and the sort of general tweaks a fourth-stage beta might be expected to deliver. What's apparently unlikely to change is the somewhat contentious interface and color scheme Apple has switched to in iOS 7, which has left some iPhone and iPad users nostalgic for the "skeuomorphic" layout used today.
A full changelog of the new additions and modifications in iOS 7 beta 4 is likely to be fleshed out over the coming hours, as developers get to grips with the software. As for regular users, the timescale for the new platform's release is still the somewhat nebulous "later in 2013", though it's expected to take place alongside the launch of a new iPhone 5S and perhaps a cheaper variant of the smartphone.
Update: The first changes are being reported, including a modification to the lockscreen "slide-to-unlock" control, the ability to swipe between Notification Center panels, the ability to put all music tracks on shuffle, and more.
VIA 9to5Mac